Nestlé to invest US$160 million in Guanajuato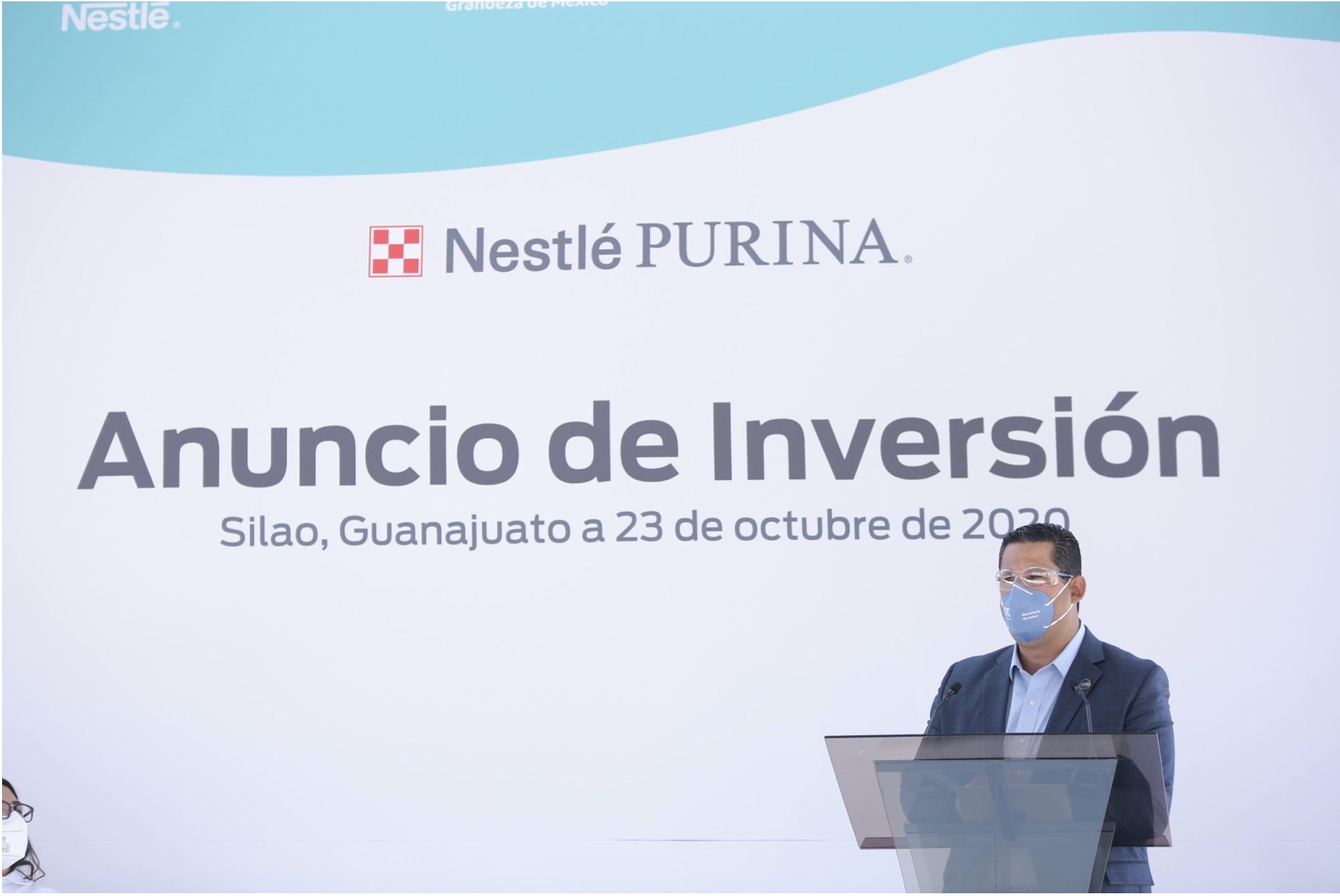 SILAO – Nestlé México announced an investment of US$160 million to expand new production lines at the Nestlé Purina pet food factory located in Silao, Guanajuato. In addition, the integration of high-tech equipment is contemplated, as well as automation and digitization software that will allow it to increase its production capacity and satisfy the national demand for high-quality nutritious food for companion animals.
The expansion of the production lines will generate around 1,700 new indirect and 200 direct job opportunities for the operation of the new dry and wet food processing lines, taking into account the company's focus on promoting the employability of Mexican talent in its localities.
"These investments and the main initiatives of the company in Mexico are proof of the confidence we have in the potential of the country and its people to continue strengthening our business and contribute to triggering local and national economic development, inspired by the purpose of improving the quality of life in the communities we serve, "said Fausto Costa, CEO of Nestlé Mexico.

Currently, the Nestlé Purina Silao factory has the capacity to produce 25,000 tons of wet products per year; with the expansion, there will be an increase in production of up to 285,000 tons per year of dry product.
In addition, the investment also includes an expansion of the workforce training programs currently being carried out at the factory's Competency Development Center.
Nestlé Purina produces 125 varieties of dry products and 45 of wet products; part of the production is destined for export to Central America and the Caribbean with brands such as Pro-Plan, Campeón, Dog Chow, Cat Chow and Beneful.
Source: Forbes