New airspace increases noise in Mexico City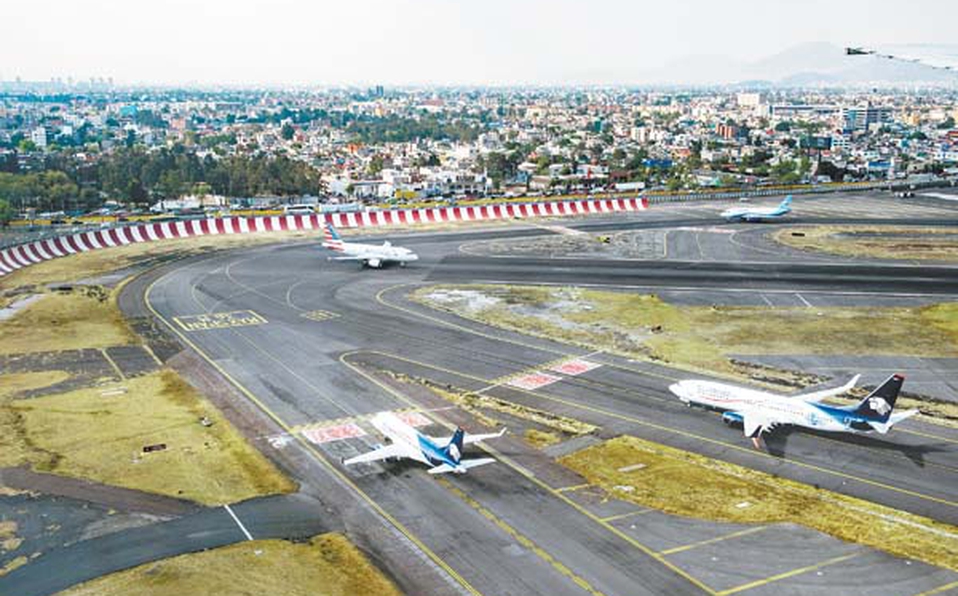 MEXICO CITY – The redesign of the airspace of the Valley of Mexico, implemented since March 25, made arrivals much longer, which resulted in airplanes flying at lower altitudes over greater sections of Mexico City, therefore increasing the area affected by high noise levels.
According to an analysis carried out by Pablo Ortiz Haro, an independent consultant in engineering specialized in transportation, who made it public on his networks along with maps, more than 113 square kilometers in Mexico City are affected by a noise level of 61 or more decibels. Prior to the redesign of the airspace in the Valley of Mexico, a total of 68.4 square kilometers in Mexico City had a noise level above 60 decibels.
Before March 25, approximately 18.8 square kilometers were above 69 decibels; this area is in the final landing stretch of the aircraft at the AICM. Meanwhile, almost 50 kilometers, all of them located in the traditional approach from the northwest of Mexico City, were in the range of between 61 and 69 decibels.
After Seneam introduced the changes to the airspace, the area with a noise level between 61 and 64 decibels increased 129.6% from 27.7 square kilometers to 63.6. In addition, it went from occupying only the northeast region of the capital to also various colonies south of the City, for example Jardines del Pedregal.
"Initially, and it is seen in the air records of the last weeks, the arrivals from the northwest of the city are much longer, in addition to now arriving from the south, so many neighborhoods are affected. The consequence is that we have airplanes with more time throughout the city, "said María Larriva, the first Air Traffic Controller in Mexico, in an interview with A21.
"The worrying thing is that we are currently at these noise levels and at 50% of the AICM's capacity, as a result of the crisis caused by the covid-19 pandemic. How will we be when we return to 100%? " Larriva pointed out.
Source: A21