New facilities inaugurated at Monterrey Airport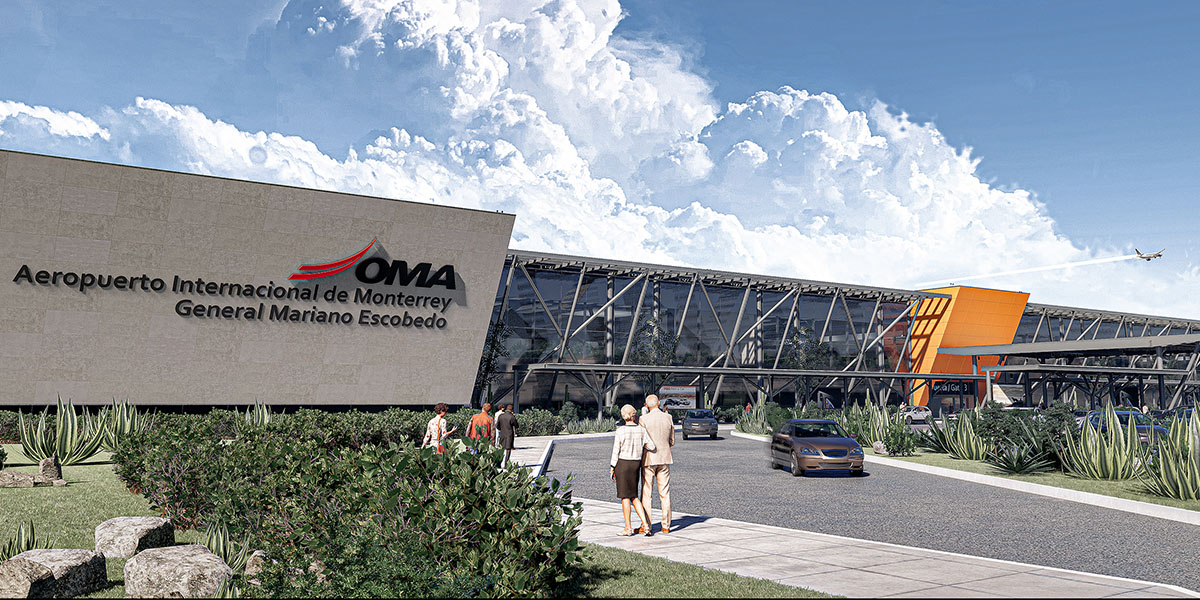 MONTERREY, NL - A new section was inaugurated at the Monterrey International Airport, in addition to the West Ambulatory, with the aim of positioning this airport, which belongs to Grupo Aeroportuario Centro Norte (OMA), as the main hub in the north of the country.
As reported by A21 last November, Ricardo Dueñas Espriu, CEO of OMA, recalled that US$682 million would be invested for the expansion of its airports, of which US$397 million would be for the Monterrey airport.
This new area is part of the airport's Master Development Plan for the period 2021 to 2025, which in total involves an investment of US$397 million.
The opening of this area is in addition to the West Ambulatory currently in operation, which involved the construction of 10,000 square meters and opened its doors in June 2022.
These works will be complemented by the East Ambulatory, which is currently under construction and is expected to open in the first half of 2024.
This construction, which consolidates the offer of spacious, modern and comfortable spaces for users and airlines, seeks to provide a better service to the more than 12 million passengers in its three terminals and 13 airlines that operate at the airport.
The inauguration event was attended by the governor of Nuevo León, Samuel García; the CEO of OMA, Ricardo Dueñas Espriu, as well as special guests.
"We are very pleased to be able to share this next stage with passengers. The work will continue to consolidate Monterrey International Airport as the most important hub in the northern part of the country," said OMA's CEO.
This new departure lounge will serve Viva Aerobus flights and is equipped with seven boarding gates in its first stage.
These facilities are expected to serve an additional 1.4 million passengers per year, OMA said in a press release.