New hangar is inaugurated at Mexicana MRO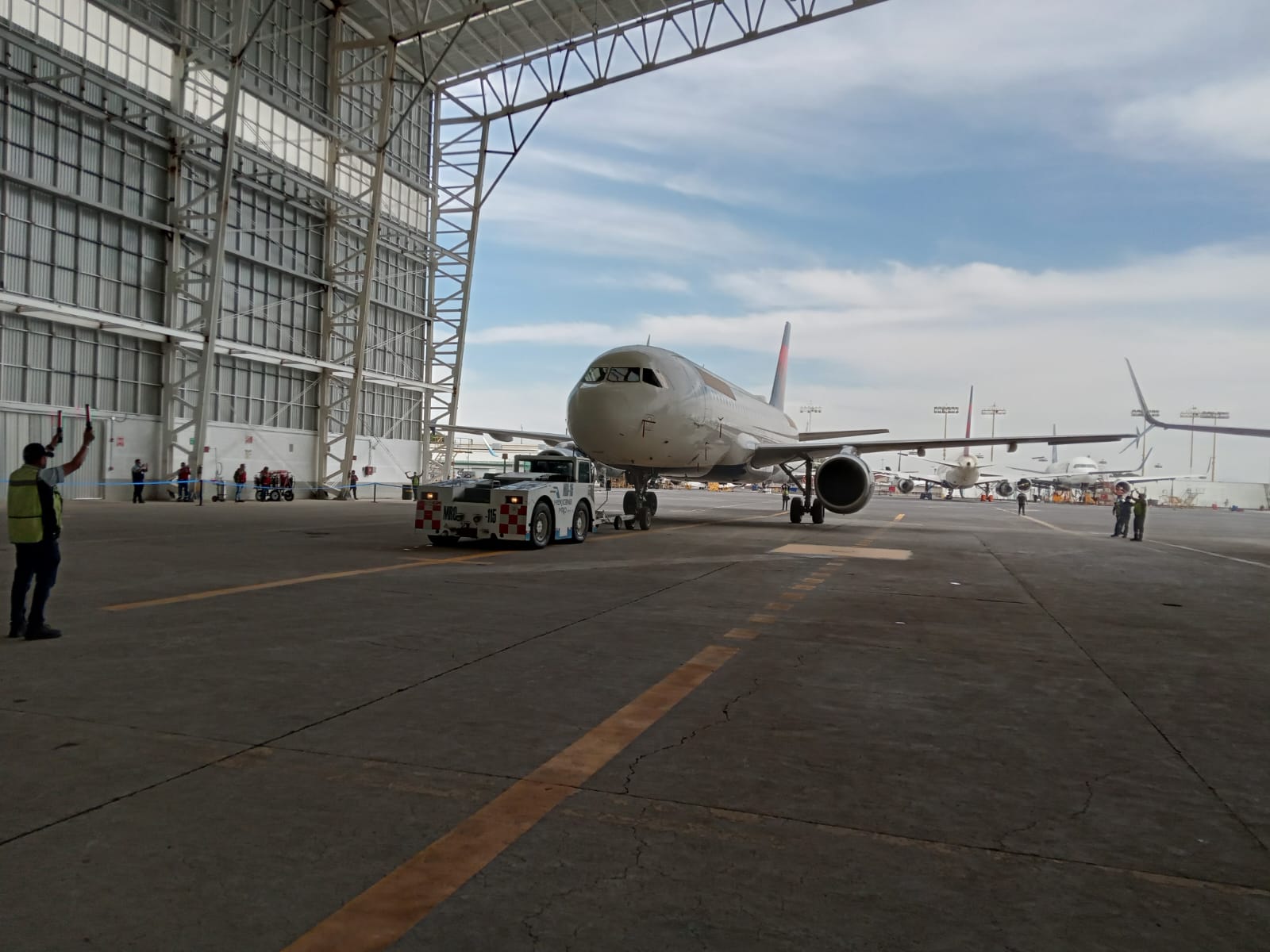 MEXICO CITY – With 8,000 square meters and the capacity to handle two to three medium-sized aircraft or one large one, the Lincoln Standard hangar was inaugurated at Mexicana de Aviación's MRO.
Rafael Gutiérrez Barajas, Chairman of the Board of Directors of Mexicana MRO, commented that the name of this space is a tribute to the company's first aircraft, the Lincoln Standard, with which it began operations as Compañía Mexicana de Transportación Aérea (CMTA) in 1921.
In an interview with A21, Gutiérrez Barajas commented that the construction of this new hangar fulfills a customer requirement to provide good service to the aircraft. He added that some maintenance can be done outdoors, but most of it must be done indoors.
"With this new hangar we will have a greater capacity and with it we will be able to attract more clients and, as the portfolio increases, so does the income and with it, the number of workers increases," he said.
He mentioned that MRO currently has 1,800 workers and expects to have 2,000 by the end of this year. During his speech, the Chairman of the Board of Directors of Mexicana MRO even invited the maintenance workers of the recently closed Aeromar to join him.
On the other hand, Emilio Otero, general director of Mexicana MRO, explained that the hangar has a surface area of 8,000 square meters, 34.5 meters high and 82.5 meters wide.
He explained that the hangar can handle one Boeing 777, two aircraft, Airbus 320 or Boeing 737 and the idea is to employ 300 new technicians.