New industrial park in Juarez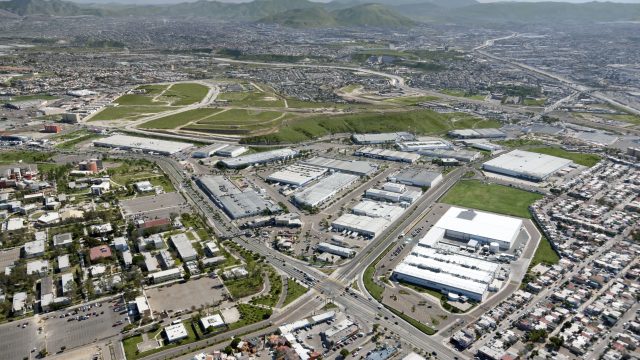 Industrial real estate developer and operator Vesta recently inaugurated the first building of its newest industrial park in Ciudad Juarez.
The premises are located over a 15-hectare greenfield and its construction began in 2016. The total investment is US$35 million and will be completed in 2020.
"In Vesta, we are convinced industrial parks must strengthen national competitivity and the supply chain. Therefore, we have been innovating the industrial platform in the last 20 years," said Lorenzo Berho, Vesta's general director of operations. "We partner with companies using 4.0 technology."
Berho said the building will not be vacant for so long because some companies are already interested to start operations there.
The Vesta Park Juarez Sur will have 5 buildings. The first facility is a 216,000 sq.- ft. Q1 building, which will be extended up to 360,000 sq.-ft. in its second phase. The real estate developer is aiming to attract high profile companies to the complex.
Vesta has invested US$100 million in Ciudad Juarez during the last years to offer state-of-theart facilities suit for manufacturing and logistics services, the company informed.
This new industrial park is located south of Ciudad Juarez, in a growing industrial area.