New Terex Genie plant arrives in Nuevo Leon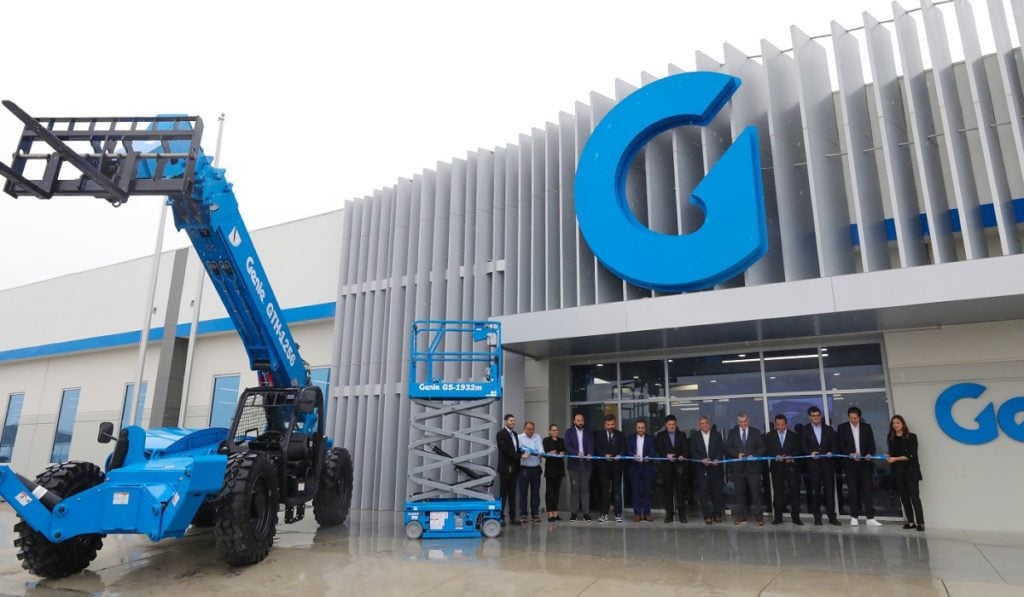 NUEVO LEON - Terex Genie, a U.S. company dedicated to the manufacture of construction platforms and elevators, inaugurated its new plant in the municipality of Ciénega de Flores, Nuevo León.
"We are very excited to establish and build our team and operations in the state," said Jeremy Rife, vice president of operations of the company.
To arrive in the state, the manufacturer of construction platforms and elevators invested US$140 million for its new plant, where it will employ 1,500 people.
From this facility, they will produce three types of people lifts and construction platforms.
"We have a state-of-the-art facility and a highly skilled and capable team in Nuevo Leon that has built a strong culture around our Zero Harm Safety program and corporate values," commented Jeremy Rife.
During the inauguration of the Terex Genie plant, Samuel García, Governor of the state, indicated that the state is working to create 240 new industrial parks, which will be ready with the necessary infrastructure.
"All ready with energy, treated water and drinking water, with public security at exits and entrances with the Army and National Guard so that companies continue to arrive," said the Governor.
He also emphasized that Nuevo León ranks first in job creation, thanks to the arrival of companies such as Terex Genie.
According to data from the Mexican Social Security Institute (IMSS), from January to August 2023, the state generated 80,564 jobs, a figure that exceeds 77,000 jobs for the whole of 2022.