Nike pulls out of Goodyear facility due to COVID-19 Impact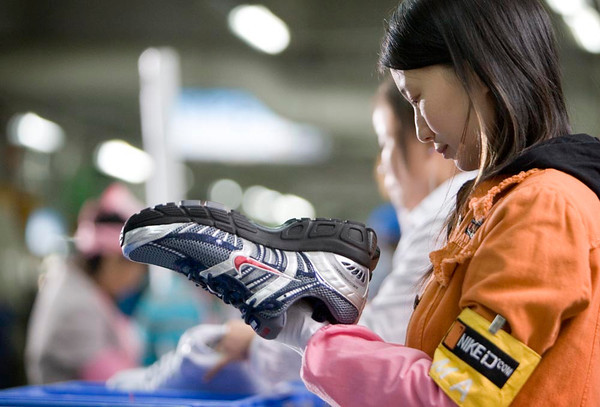 GOODYEAR, AZ – Nike will "no longer be investing" in a Goodyear manufacturing facility that was supposed to bring more than 500 jobs and nearly $500 million in economic impact to the southwest side of metro Phoenix, the company announced on Tuesday.
Nike in a statement said the COVID-19 pandemic was to blame for the decision.
"We are experiencing unprecedented times and due to the COVID-19 impact we will no longer be investing in our Goodyear facility," said the cmpany.
"We are repositioning our resources to further invest against our biggest opportunities and Air MI (manufacturing innovation) will continue to be an important part of Nike's growth strategy. We thank the City of Goodyear and the team we have worked with to date; they have been outstanding partners."
Goodyear spokesperson Tammy Vo said in a statement that the city was looking forward to the facility opening, but understands that the pandemic and economic recession have hurt business.
"The city of Goodyear was very much looking forward to the opening of the Nike facility in our great city," Vo said.
The company would not say how many employees will be affected by this decision, what it plans to do with the facility or whether it has plans to move production elsewhere.
According to city documents, Nike paid nearly US$70 million for the building near the Phoenix Goodyear Airport. The company expected to be in the building on June 1 and be fully operational within another three and a half years.
"It was the athletic apparel giant's third U.S. manufacturing facility and was focused on manufacturing the mid-sole cushioning portion of its athletic shoes," according to city documents. The facility never opened.
Source: AZ Central