Nikola begins factory construction in Arizona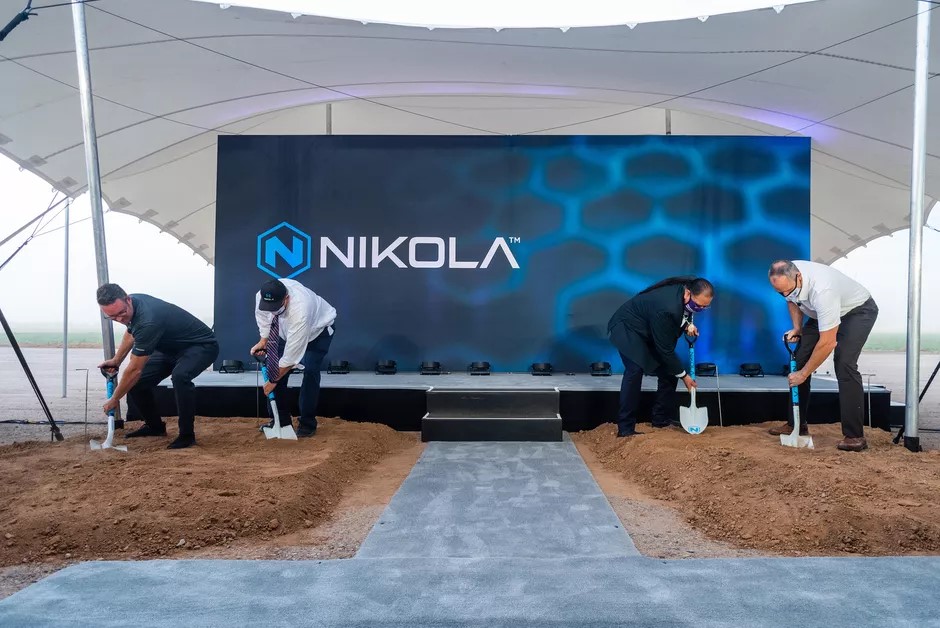 COOLIDGE – Nikola Motor has just celebrated the ground-breaking ceremony for its plant in Coolidge, Arizona, where the Nikola Tre and Nikola Two trucks will initially be produced. Nikola CEO Trevor Milton has also revealed more about the electric pickup Badger.
The first construction phase is scheduled for completion at the end of 2021, the second phase should be completed twelve to 18 months later. At full capacity, the plant will be able to produce around 35,000 trucks a year in two shifts.
Meanwhile, the first examples of the Nikola Tre will not be built in the company's own plant in Arizona, but in Germany: As reported, the Tre will be produced in Europe starting next year, namely in Ulm with partner Iveco.
In early June, Nikola ordered electrolysers worth more than US$30 million from the Norwegian hydrogen specialist Nel. In addition to the construction of the H2 trucks, Nikola is also planning to build corresponding filling stations where the electrolysers will be used to produce the hydrogen on-site. Unlike Tesla with its superchargers, Nikola wants to open its infrastructure to all users. According to a US report.
According to Nikola-CEO Trevor Milton, the ordered electrolysers can produce up to eight tons of hydrogen per day. This amount would have to be sold completely in order for the business to be profitable.
Source: Chamber Business