Nissan Mexicana manufactures face masks during the Coronavirus contingency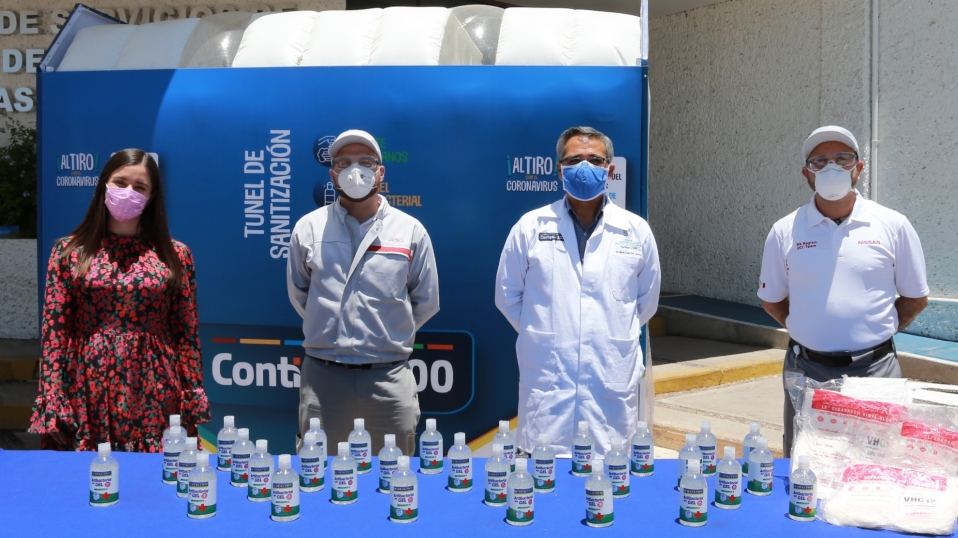 MEXICO — Nissan México applied health and safety actions with the aim of protecting the health and well-being of its collaborators since March 17TH , and since March 25TH announced the closure of its plants. Currently, Nissan Mexico is taking a further step in its contribution during the contingency, joining the cause in the localities where it has the greatest presence and which require a great need for support, such as Aguascalientes and Morelos. Three of the main activities that the company is carrying out are:
Donation of supplies for the Aguascalientes and Morelos communities
Nissan will provide the families of Aguascalientes and Morelos with various supplies considered a high priority for this contingency such as: gowns, gloves, triple sheet mouth covers, N95 masks, anti-fog safety glasses, disposable respirators and antibacterial gel. The distribution of these supplies began on Friday, April 24th in both locations and together they total more than 30,000 items.
In Morelos, the supplies were delivered to the DIF, which in turn will distribute them among the entity's public hospitals, while in Aguascalientes they arrived at the Health Services Institute of the State (ISSEA) and from there they will be distributed to hospitals.
Manufacture of protective masks
Nissan Mexico joined the global efforts to manufacture protective masks for health personnel who combat COVID-19. Masks are being manufactured with 3D printing technology, by Nissan collaborators at the plants of Aguascalientes A1, A2, CIVAC and Logistics.
Resource contribution by Nissan Collaborators

Nissan implemented a voluntary contribution plan among employees nationwide from April 27th to May 7th, in which it invited employees to make a contribution for those thousands of Mexicans who, derived from the contingency, had to suspend their productive activities. With the amount collected, pantries and basic necessities will be purchased, which will be distributed in communities that have greater needs and that have been greatly affected by pandemic.
Source: Cluster Industrial