Nissan Mexicana inaugurates in Aguascalientes Innovation Summit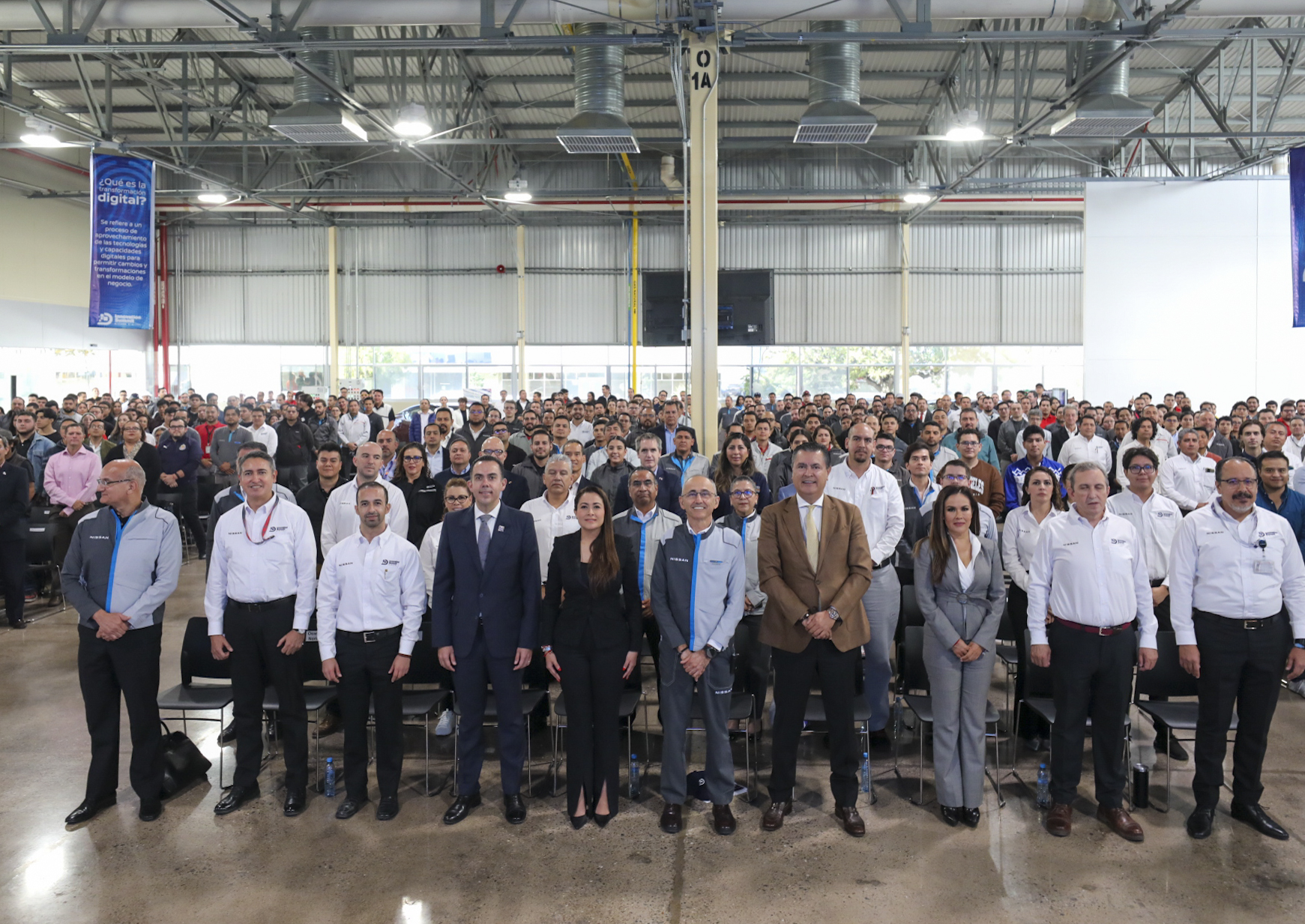 AGUASCALIENTES - The governor of Aguascalientes, Tere Jiménez, led the inauguration of Nissan Mexicana's Innovation Summit, which is a meeting point where leaders of the automotive industry converge to learn and experience the latest in technology.
"I thank Nissan for organizing this cutting-edge, innovative, forward-looking event that unites us in favor of technological development and economic strengthening here in Aguascalientes and Mexico," said the governor.
She also recognized the company for its global leadership, while emphasizing that today Nissan's plants in Aguascalientes are the heart of manufacturing in Mexico.
"In Aguascalientes we carry Nissan in our hearts for being a world leader, we were united by destiny in 1982 and what was sown more than 40 years ago now has great fruits and results," Jiménez said.
For his part, Joan Busquets, vice president of Nissan Mexicana, thanked the governor for her presence at this event, where participants will be able to experience new immersive technologies, learn about sustainable mobility and learn about the digital transformation framework, through a select panel of experts.
He detailed that among the topics to be addressed in the conferences are "The future of AI, collaborative intelligence", "Culture of digitalization", "Industry 4.0, priorities, challenges and current reality", "Nissan Mexicana Digitalization Strategies", "Future Skills" and "Cybersecurity and regulation as drivers of change".
He said that Nissan employees, business partners, suppliers and government officials, as well as teachers and students from universities in the region are participating in the Innovation Summit.