Nissan Mexicana produces a vehicle every 40 seconds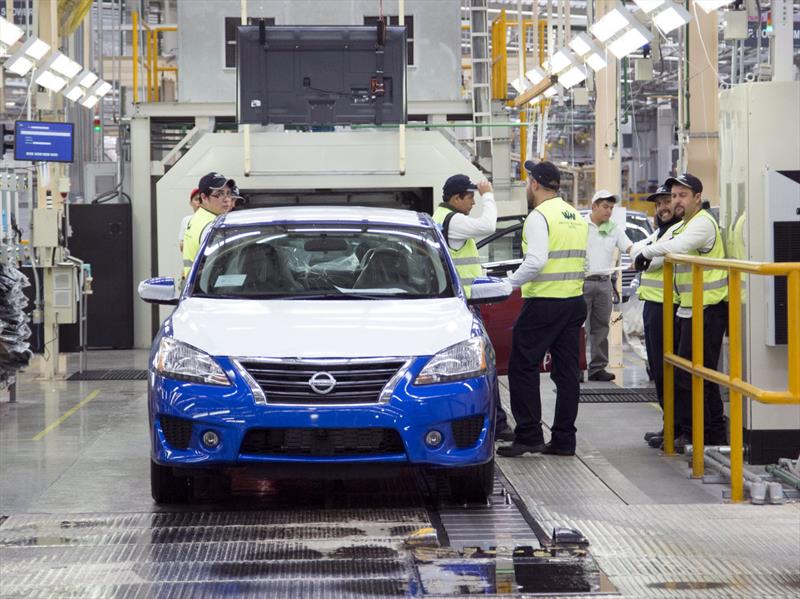 MEXICO – With an investment of US$278 million for new technology and mobility, Nissan Mexicana made a huge leap in its automated production process to assemble a vehicle every 40 seconds.
The automaker implements new technologies in its production processes in order to redefine the future of mobility and offer vehicles of the highest quality, hand in hand with the Mexican engineering team working in the manufacture of vehicles, assembled in the different Nissan plants in Mexico.
It is worth mentioning that Nissan Mexicana's plants in Aguascalientes A1, Aguascalientes A2 and CIVAC plant in Morelos, operate with 83% automation to produce vehicles in the shortest possible time and with the highest quality.
One of its most emblematic models is the new Versa, for which 354 robots were reprogrammed in the body area, while 85 new dies were added in the stamping sector (11 more than in the previous Versa).
Thanks to this, Nissan is able to assemble a vehicle every 40 seconds, equivalent to a maximum production capacity of up to 2,400 units per day.
"We know that implementing technology in our production processes is fundamental. This is only possible with the support of all employees at Nissan's plants in Mexico," said Joan Busquets, vice president of Manufacturing at Nissan Mexicana.
Other units assembled in Aguascalientes include the Sentra, Frontier, NP300 and Renault Alaskan pickups in Cuernavaca.