Nissan Mexicana promotes the digitization of its plants in Mexico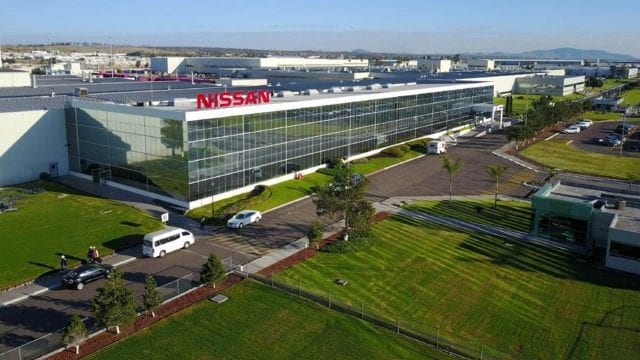 MEXICO – In order to continue redefining the future of mobility in Mexico and continue innovating in the development of vehicles that lead people to a better, safer and connected world, Nissan has implemented different processes in its plants, based on the principles of Industry 4.0.
The Japanese brand created Nissan Digital Acceleration, a project focused on the incorporation of advanced technologies and the development of strategies to modernize its processes, boost innovation and make its work more efficient in its different facilities.
Hand in hand with 4.0 technology, Nissan has managed to transform and renew its products, thus contributing to the creation of more connected and exciting societies. Something that has characterized Nissan Mexicana's operation for more than 60 years, and have placed them as the fourth largest Nissan operation globally.
"Industry 4.0 is becoming increasingly important in business. Through it and the incorporation of Nissan Digital Acceleration in our processes, we seek to take the brand to a higher level to modernize our plants, continue to foster innovation, in addition to reducing mistakes and production time by automating several of our practices," said Joan Busquets, vice president of Manufacturing at Nissan Mexicana.
He added that through Industry 4.0, which encompasses the main technological innovations in automation and information technology such as artificial intelligence, virtual reality, big data, internet of things, among other digital resources, the company will continue to enrich the lives of people and place it as a benchmark in the automotive industry.
Thus, and as part of the Nissan NEXT plan, focused on brand transformation, Nissan Mexicana has promoted not only the renewal of its portfolio, but also the production processes that give life to iconic models, proudly produced in Mexico, such as Nissan Versa, Nissan Kicks and Nissan March, manufactured at the Aguascalientes 1 plant.
In its 60 years in Mexico, Nissan offers iconic models such as Nissan Frontier and Nissan NP300 -proudly produced at the plant in CIVAC, Morelos- which reaffirm the brand's commitment to provide customers with innovative and exciting mobility options.