Nissan Mexicana reaches 2 million vehicles assembled with renewable energies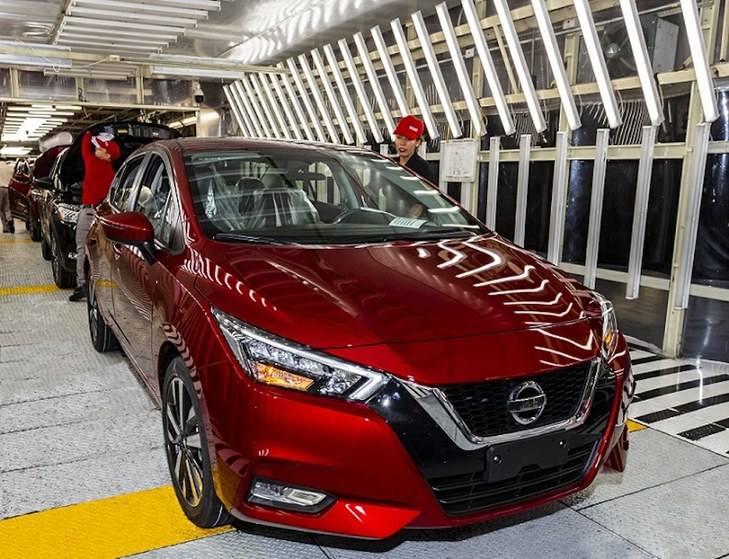 AGUASCALIENTES – Ten years after Nissan Mexicana started with the massive supply of renewable energy in its Aguascalientes A1 plant, it has already reached the milestone of producing 2 million vehicles assembled thanks to the supply of clean energy, thus reaffirming the brand's global commitment to achieve carbon neutrality by 2050.
"Nissan Mexicana's manufacturing operation is an international benchmark, not only for its world-class quality and delivery, but also for its long history of actions aimed at solving challenges related to the environment and mobility", mentioned Joan Busquets, vice president of Manufacturing at Nissan Mexicana.
In early 2012, Nissan Aguascalientes A1 became the first automotive plant in Mexico to use energy from biogas generated from solid urban waste from the Aguascalientes landfill; a year later, it integrated the use of wind energy from wind turbines from the Zopiloapan Wind Farm in Oaxaca.
Thanks to the sustainable manufacturing operations derived from the biogas plant and the wind farm, Nissan Aguascalientes A1 has avoided the emission of more than 550,000 tons of CO2 into the atmosphere, satisfying up to 68% of its electricity needs.
The vehicles currently produced at Nissan Aguascalientes A1 using renewable energy are Nissan Versa, Nissan Kicks and Nissan March. All three have been recently renewed and are benchmarks in their respective segments. In fact, Nissan Versa has remained in first place in total industry sales for five consecutive years.
Source: Cluster Industrial