Nissan Mexicana resumes operations in Aguascalientes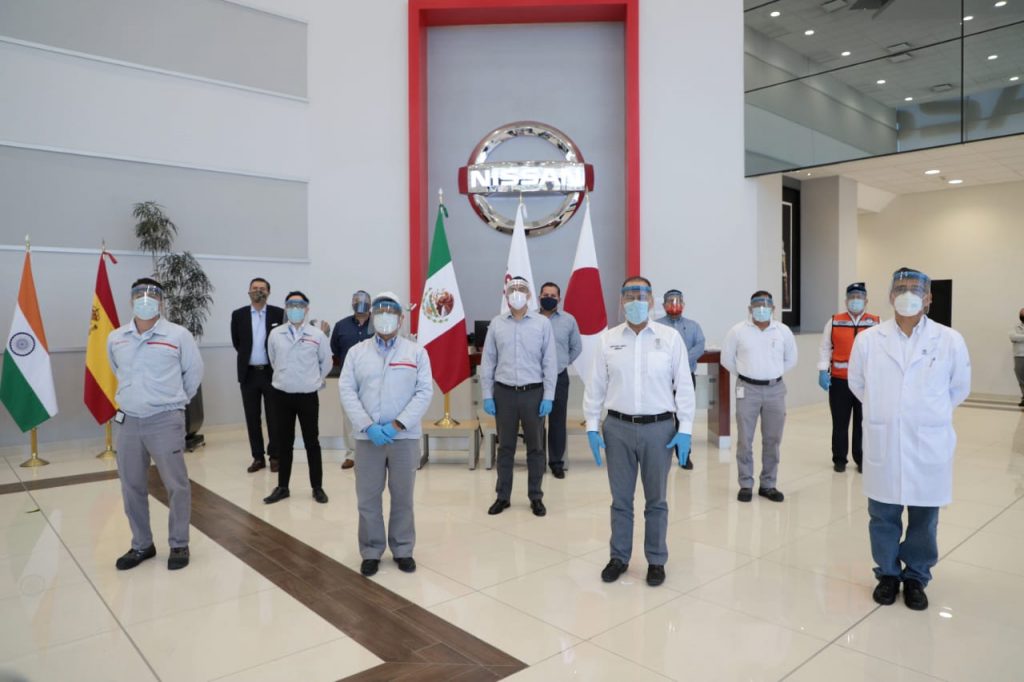 AGUASCALIENTES – Today Nissan announced that it is preparing to gradually resume its operations in Mexico under strict security measures and following the government guidelines in order to protect the health and well-being of its employees.
Nissan has already complied with all the safety protocols required to resume operations, and will proceed in accordance with the authorities' instructions. The gradual restart will begin with the reincorporation of activities directly related to the manufacture of vehicles and auto parts, on specific dates for each of the auto maker's facilities.
"At Nissan, we prioritize the safety and well-being of our employees. That is why we have worked to establish the necessary measures and conditions, in line with the protocols of the authorities. Our intention is to provide safe workplaces and the highest level of preventive and health protection for the gradual resumption of operations," said Armando Ávila, vice president of Manufacturing at Nissan México.
Among the company's main security protocols there are new regulations to be implemented if necessary for a safe coexistence among employees. Nissan México has developed various informative materials such as: basic care guides, videos, virtual conferences with collaborators, among others, to share the details of these new protocols.
Some of the Japanese firm's main protocols include: practices to ensure physical distance in the workplace, correct hand washing, correct use of mouth covers and antibacterial gel, sanitation of common areas and cafeterias and new policies for the participation in meetings.
On the other hand, good practices such as remote working and the use of multiple virtual platforms will be actions that will continue in the future.
"At Nissan we continue to monitor the Coronavirus issue on a daily basis and take additional measures as needed. This gradual resumption of operations is necessary for the reestablishment and for our great family of collaborators. Under our leadership vision 'One Team. One Nissan ', we are sure that together we will succeed, because together, we are stronger," concluded Carlos Domínguez, senior director of Human Resources, Nissan México.
Source: Cluster Industrial