NISSAN to invest US$700 million in Aguascalientes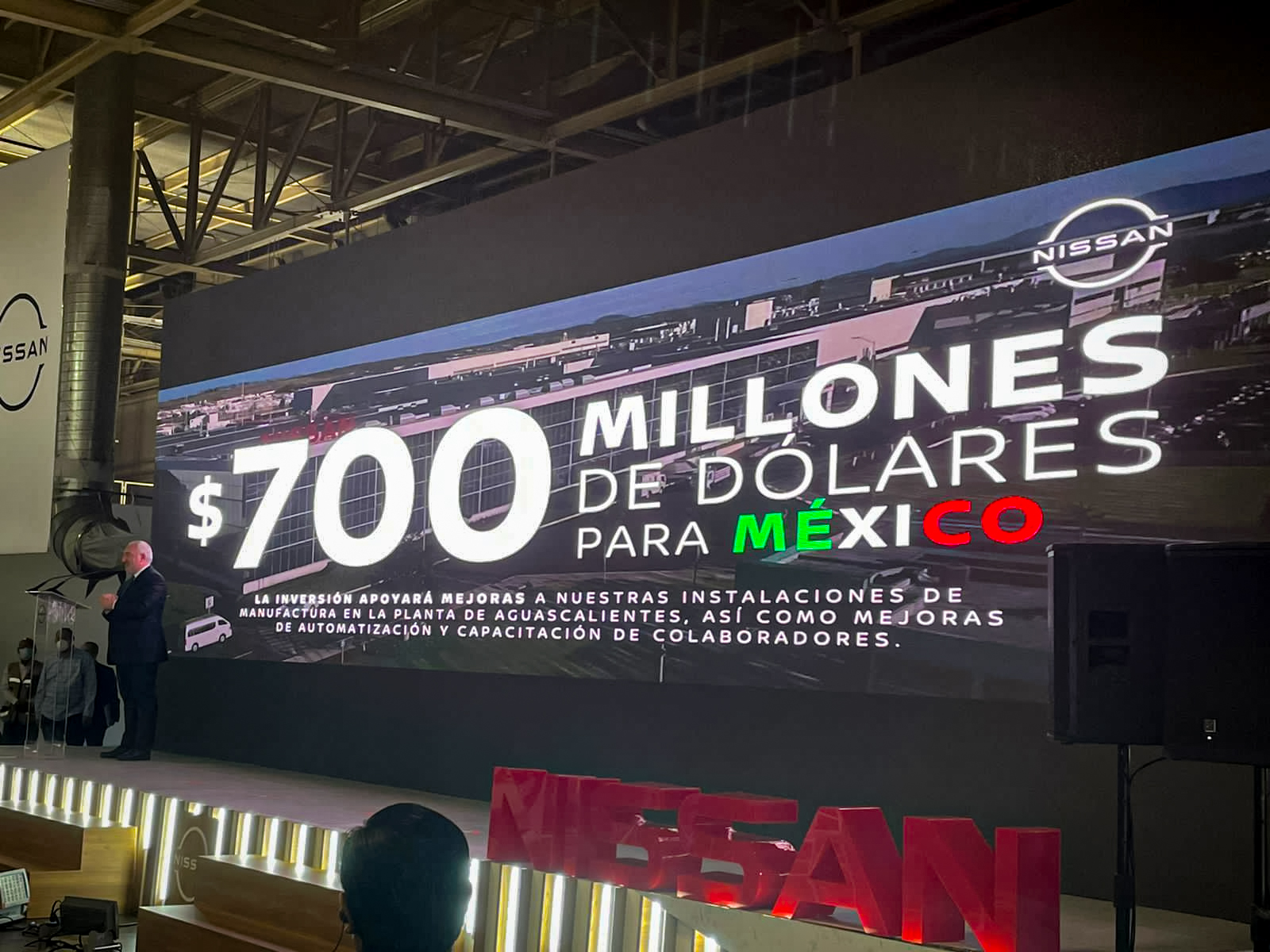 AGUASCALIENTES – During a visit to Aguascalientes, Jérémie Papin, senior vice president of NISSAN Motor Co., Ltd. and president of NISSAN America, announced an investment of US$700 million that will be focused on improvements to the manufacturing facilities at the Aguascalientes plants, as well as improvements in automation and training of its employees.
In the presence of the governor of Aguascalientes, Martin Orozco Sandoval, the senior executive, who highlighted the importance of the automotive industry in our country, was confident that NISSAN Mexicana's manufacturing operations will continue to play a key role in Mexico's development and in the brand's plan to continue growing around the world.
Jérémie Papin stressed that NISSAN is ready to continue leading the development and mobility alternatives that are innovative, technological, safe and electric, which is why they developed the MISSION 2030 program, a long-term vision to empower mobility and go beyond.
"With electrification at the heart of the strategy, we plan to launch 23 new electric models, with the aim of reaching 50% electrification by 2030 globally; these (models) will offer increasingly interesting technologies, capable of improving our consumers' journeys, as well as advancing to a sustainable future to help build a cleaner and more inclusive world," he explained.
He added that Mexico's position is privileged within this plan, since the results obtained, especially in fiscal year 2021, show that the country is ready to move up to the next level, and they are convinced that they will continue to have solid results that contribute to the electrification strategy and product development.
Source: Lider Empresarial