NKP, Japanese Logistics company starts operations in Guanajuato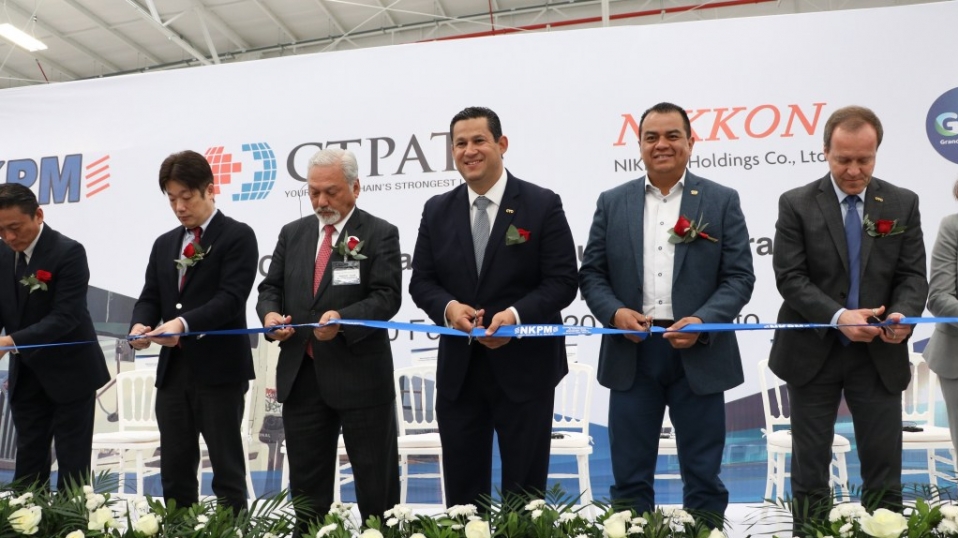 SILAO — The Japanese logistics company NKP México S.A. de C.V., inaugurated its new facilities in Puerto Interior, Silao, Guanajuato.
This new warehouse corresponds to the second investment made by the Japanese company in Guanajuato, its first plant was located in Apaseo El Grande; this time US$456,000 were invested in Silao with the commitment to create 200 direct jobs in 5 years.
Company executives stated that the decision to invest in Guanajuato was to expand its coverage, since Puerto Interior is an industrial park where there are companies from different countries, which represents great business opportunities.
NKP México S.A. from C.V. is part of the Nikkon Holdings Group, with a presence in 10 countries; in Mexico, it has a presence in the states of Jalisco, Tamaulipas and Guanajuato, where it has warehouses in Apaseo el Grande and Silao, where it offers international transport services, storage, picking, repair of racks, sub-assembly operation, maritime transport and auto parts service operation.
Source: Cluster Industrial