NL presents its road plan and Port Colombia modernization project to Texas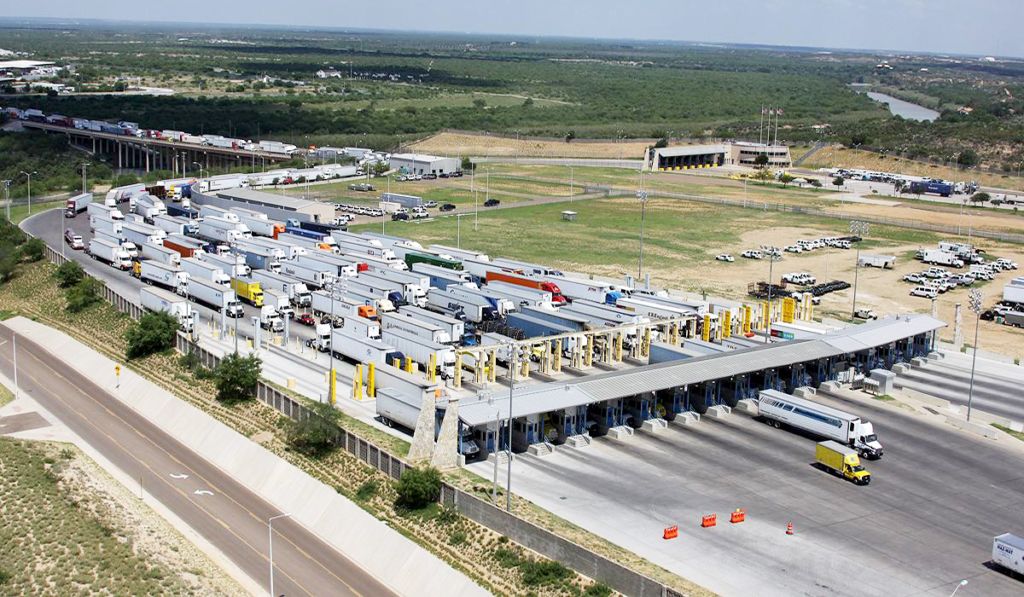 NUEVO LEON – Officials from the government of Nuevo Leon, Mexico held a meeting with Texas authorities to present its Master Highway Plan, as well as the re-launch of the Port of Colombia to the Texas Cross Border Trade Advisory Committee.
The meeting, held in Austin, was attended by Marco González, Nuevo León's Secretary of Regional and Agricultural Development, as well as Jane Nelson and Caroline Mays, Texas Secretary of State and Director of Transportation.
González presented the road infrastructure works -already underway- and the comprehensive modernization of the Colombia Border Port in Anáhuac, Nuevo León.
"We talked about the Highway Master Plan, with works already underway such as the Interserrana Highway, the Peripheral Ring Road, the modernization of the Monterrey – Colombia Highway and the La Gloria Colombia Highway, through which we are connecting Nuevo León from South to North, linking Mexico with the United States and reinforcing our connectivity with Laredo, Texas and the entire United States," she said.
González also highlighted the comprehensive modernization of the Port of Colombia. "This is already yielding tangible results for our Border Port, such as significant increases in cargo and light car crossings; having reached third place nationally in collection of all border customs and being about to become second place; in addition to consolidating our position as the fastest and safest (Border) Port in all of Mexico," he said.
As part of the remodeling of the border crossing, more than 400 million pesos are being invested in the Integral Modernization, which includes a Checkpoint, the only one of its kind in Mexico, endorsed by the U.S. Bureau of Customs and Border Protection (CBP).
In addition, the Border Port has the presence of State Police, National Guard and Army within its facilities, so the Civil Force Base will be expanded from 35 to 350 elements, a new National Guard base will be built with 120 troops and the number of lanes will be expanded from three to five.
It is also intended that the Port will grow from two to seven toll booths always open and later five more will be added for a total of 12. A housing complex for employees of companies installed on the site is planned, as well as new entrances with access to two highways and a rest area with integral attention for Paisanos.
According to information from the Government of Nuevo Leon, light car crossings through the Port of Colombia increased 40%, while cargo crossings increased 30%.
The relevance of the Department of Transportation's Cross Border Trade Advisory Committee lies in the fact that this body defines and develops strategies that translate into concrete recommendations for the Governor of Texas, Greg Abbott, and define the highest priorities and challenges in this area.