NL reaffirms its alliance with the U.S. for the development of binational projects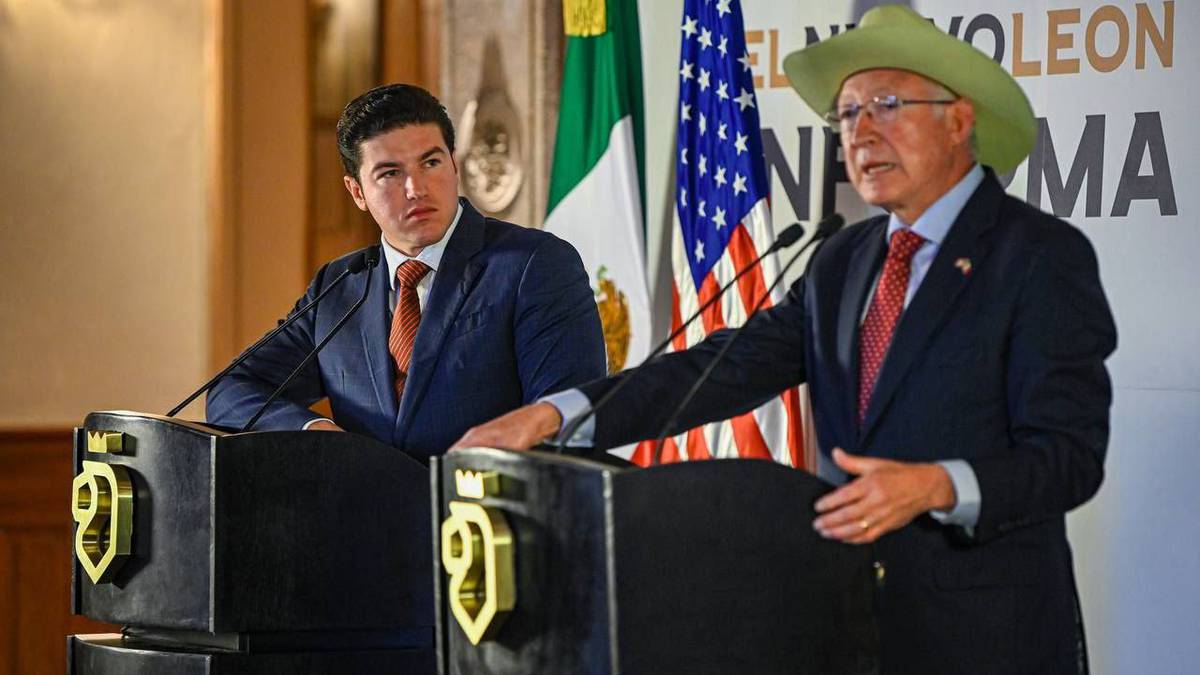 NUEVO LEON - The Governor of Nuevo Leon, Samuel Garcia Sepulveda, and the U.S. Ambassador to Mexico, Ken Salazar, have confirmed their intention to continue working together in the state in different areas.
After a private meeting in which Roger C. Rigaud, U.S. Consul General in Monterrey and representatives of the consular corps in Monterrey were also present, García and Salazar highlighted the work they carry out in the state and on the border on both sides for regional development.
They pointed out that both on the subject of Foreign Direct Investment in Nuevo Leon, giving as an example the installation of Tesla's "gigafactory" in Santa Catarina, as well as that of migration and the efforts being made in the countries of origin of the displaced, they remain in alignment of interests for Mexico and the United States.
"The truth is that Nuevo León's relationship with the United States is becoming stronger and more powerful. I am going to highlight three cutting-edge and very important issues: What has been done around Port Colombia, these nine miles that were undeveloped for many decades, today represent a strong potential for a direct connection with the United States via Laredo," said Garcia Sepulveda.
With the work that has been developed at this border crossing, the goal is to make this customs office more modern, technologized, fast and safe to export products to the United States and to reach Canada.
"Many very good things are happening here in Nuevo León. What I see first here, is that you are living the leadership of the integration of North America that for us, as the United States and in the alliance we have for Mexico with President Lopez Obrador and President Biden, we see this integration for many factors, but the reality as we know it today we are a family, we are a continent, we will be two different nations, but the reality is that we are well united and we will be more united in the future and here you see all the projects that are being developed in Nuevo Leon", said the U.S. diplomat.