Norcast arrives in Torreon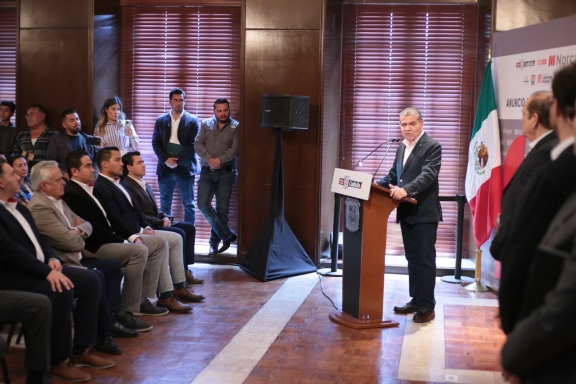 TORREON, COAH – The governor of Coahuila, Miguel Ángel Riquelme Solís, and the mayor of Torreon, Román Alberto Cepeda González, announced the arrival of Norcast to the city of La Laguna, with an investment of US$25 million and the generation of 390 jobs.
Norcast is a Mexican-owned metal-mechanic company, leader in the production of aluminum parts, with more than 16 years of experience.
This new investment represents the installation of the first supplier in the supply chain to strengthen Milwaukee's operations in Torreon.
With the arrival of Norcast, to date there are 18 investment projects in the state so far in 2023, new or expansion projects of already established companies.
In the presence of executives from Norcast and Milwaukee, Riquelme Solís informed that Coahuila has good economic indicators for the installation of new companies.
"It cost us a lot to be the third most competitive state, the second most exporting state, to be the second safest state in Mexico, and we are not willing to lower even a millimeter," said the governor.
Miguel Riquelme assured the businessmen that their investment is in a state with a lot of balance and without any risk.
The event was also attended by Claudio Bres Garza, minister of Economy of Coahuila; Roberto Clariond, chief executive of Movimiento Moderno Mexicano; Emmanuel Moreno, vice-president of Norcast; and Ramiro Arias, commercial director of Global Park.