Northrop Grumman opens new campus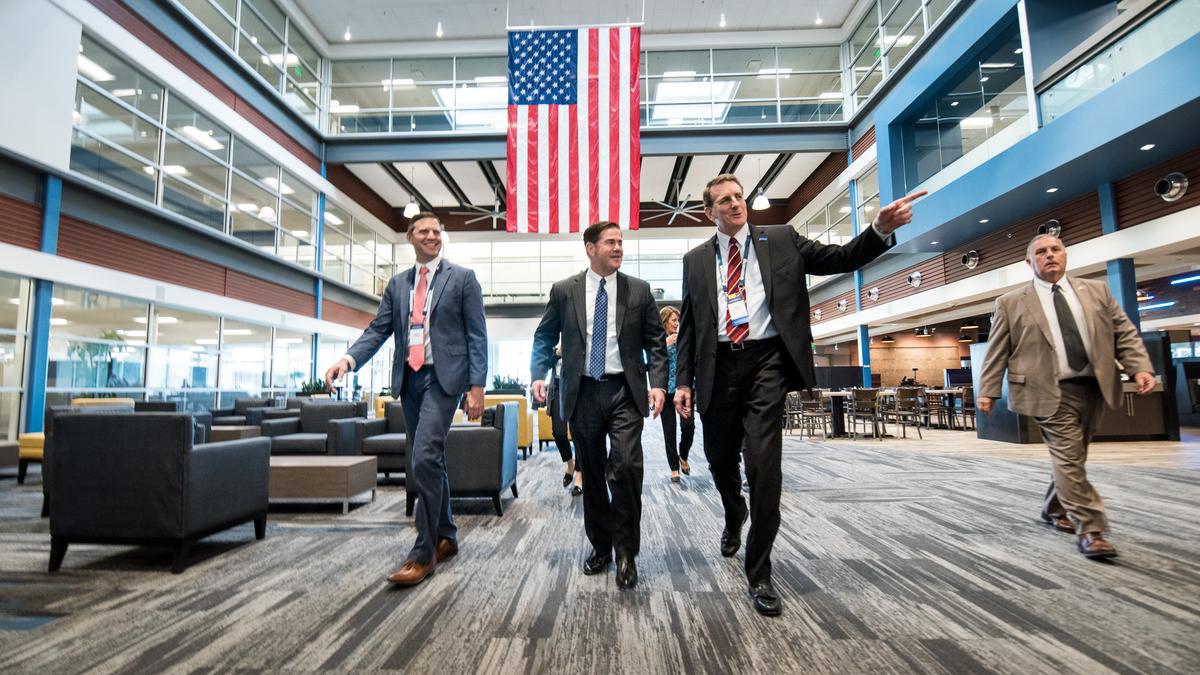 CHANDLER – Northrop Grumman, a leading global security company providing innovative systems, products and solutions in autonomous systems, cy- ber, C4ISR, space, strike, and logistics, has opened a new campus in Chandler, Arizona.
Products built at the campus support the U.S. missile defense program including interceptors and targets as well as satellite launches for the U.S. Air Force, National Recon- naissance Office, NASA and commercial customers.
This campus will serve as the Launch Vehicles Division Headquarters and will include offices, engineering, and state-of-the-art manufacturing space. "This is a great place to do business," said Terry Feehan, the company's Vice President of Safety, Security and Mission Assistance.