Nova Steel inaugurates new plant in Coahuila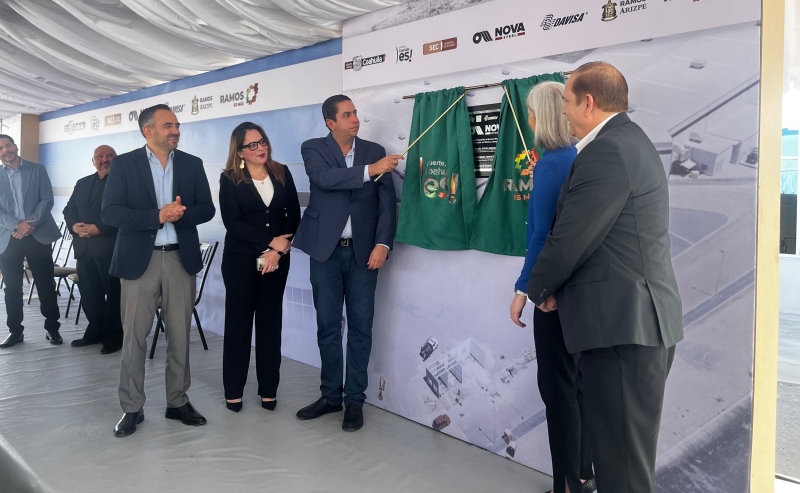 COAHUILA – The Canadian producer of steel parts for industry, Nova Steel de México, inaugurated its third plant in the state of Coahuila, located in the Santa María Industrial Park, with an investment of US$37 million and the creation of 80 new jobs.
The minster of Economy of Coahuila, Claudio Bres Garza, together with the state Labor Secretary, Nazira Zogbi Castro, the Mayor of Ramos Arizpe, José María Morales Padilla, and the general manager of the plant, Mauricio Campos, started up the company's operations.
Before the Consul General of Canada, Sandra Shaddick, the state public servant put into operation the new company of the consortium that since its installation in Coahuila has global investments for US$85 million, with a workforce of about 350 workers.
"Nova Steel has bet on Coahuila, on Ramos Arizpe, on skilled labor, on safety… and we recognize their willingness to choose Coahuila as their place to continue growing," said Bres Garza.
Garza added that the company has a presence in the automotive, agricultural, livestock and railroad sectors, and as of October will enter into the manufacture of modern steel piping systems.
The General Manager of the plant, Mauricio Campos, announced a future adaptation of this factory to a Technological Innovation Center for its factories in the United States and Canada. The minister of Economy of Coahuila emphasized that the entity will maintain its effort and dedication to academically train the professionals that the industry will demand in the future.
Campos explained that the company produces steel for various sectors of the economy, from manufacturing to the assembly of original equipment for cars, trains and tractors. He also said that Plant 3 began operations in an area of 16,000 square meters with the possibility of doubling that area to increase its production capacity.
"In addition, we intend to create a Technology Development Center to provide solutions to other factories in the United States and Canada," he said.