NOVARES inaugurates new plant in Sonora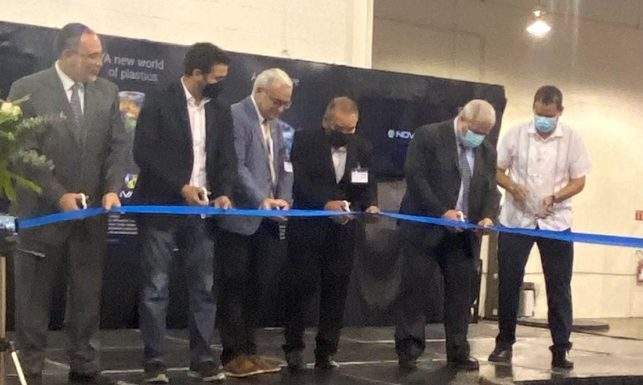 NOGALES, SON – French supplier Grupo Novares inaugurated its US$1.75 million plant in Santa Ana, Sonora to manufacture automotive plastic components in the state.
The new 8,014 m2 plant produces plastic tubing for emission control applications, molded parts for oil separators and other plastic parts that are placed under the hood of vehicles for a variety of international automotive companies.
The plant, which was built between June 1, 2021 and March 31, 2022, will employ approximately 400 people from the community.
The official inauguration ceremony took place in the presence of Mr. Juan Carlos Ocaña representing the Governor of Sonora, Alfonso Durazo, as well as the Consul of France in Hermosillo, Dr. Thierry Calmus, along with representatives of the clients and the local press.
"This is a significant investment by Novares in our Mexican production facilities, designed to bring this activity under one roof and concentrate our expertise in one location, optimizing costs and benefits for our customers," said Pierre BOULET, CEO of Novares.
El grupo Novares es una empresa de cartera de Equistone Partners Europe, con Bpifrance como segundo mayor accionista. Con sede en Francia, Novares es un proveedor global de soluciones de plástico que diseña y fabrica componentes y sistemas complejos que sirven al futuro de la industria automotriz.
The Novares group is a portfolio company of Equistone Partners Europe, with Bpifrance as its second largest shareholder. Headquartered in France, Novares is a global plastic solutions provider that designs and manufactures complex components and systems that serve the future of the automotive industry.
Source: Cluster Industrial