Nuevo León expects recovery in the industrial real estate sector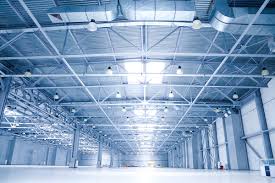 MONTERREY – The industrial real estate market of Nuevo León is expected to start recovering and bringing in foreign investment. This is due to the policies promoted by the new president of the United States, Joe Biden, said Sergio Resendez, general director of Colliers International in Monterrey.
The manager added that in the first and second quarters of 2020 the industrial real estate market was slow, but there was an improvement in the third quarter and in the fourth quarter there was a good closing of operations.
Sergio Resendez said that at the end of 2020, Nuevo León exceeded US$2.7 billion of Foreign Direct Investment, a drop of 14% compared to 2019. However, he stressed that the outlook for the following year is positive, since investments that were postponed by the pandemic could be resumed, as well as the attraction of others under the guidelines of the United States-Mexico-Canada Agreement (USMCA).
In the Industrial Market Report for the fourth quarter of 2020, Colliers International indicated that the inventory of this market in the Monterrey Metropolitan Area had an increase of 168,000 industrial properties.
At the end of the fourth quarter of 2020, 1,075 Class A and B ships are monitored in the Monterrey metropolitan area, totaling 13,639,238 square meters distributed in the nine sub-markets that make up the industrial market.
On the other hand, 34 buildings are under construction, with an area of close to 470,000 square meters that will be integrated into the market in the coming months.
Total availability in the fourth quarter was 797,000 square meters of the total existing inventory, representing a rate of 5.8%, remaining unchanged from the previous period.
Market activity was recorded in around 200,000 square meters distributed in sale and rental transactions, closing with a net absorption (which shows the change in the occupation of a property) of just over 120,000 square meters, when considering the vacancies of the market.
Source: El Economista