Nuevo Leon's construction sector registers a drop of 22.54%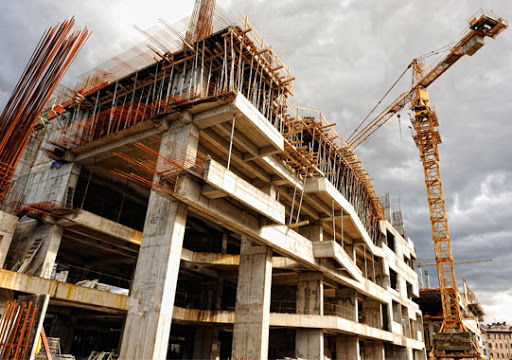 NUEVO LEON – The Indicators of Construction Companies of Inegi indicate that in April, the value of the sector rose to US$109 million, which represented an annual decrease of 22.54% and a decrease of 18.61% with respect to the previous month.
Analysts pointed out that the suspension of non-essential activities in April, including the construction sector, was the main factor that led to the drop in this indicator.
Jose Francisco Guajardo, president of the Mexican Chamber of the Construction Industry (CMIC), Nuevo Leon, said that the negative behavior of this indicator is the result of the interruption of work in the sector caused by the pandemic.
On the other hand, Jorge Moreno, professor at the School of Economics of the Universidad Autonoma de Nuevo Leon, said that the results shown by Inegi in the construction sector are terrible, with very pronounced losses in the annual comparison, he highlighted that the most critical point has not yet been reached, so it is believed that the recovery of the economy will take some time.
"This performance of the sector has much to do with the bad policies that have been implemented at the national level, since they do not encourage investment in this segment," he said.
He said this has been seen in jobs in the state, because based on figures from the IMSS, the indicators of this segment indicated that between April and May the largest job loss in Nuevo Leon had been in construction, with little more than 28,000.
"However, the indicators show that Nuevo Leon, despite this sharp fall, is the entity that contributes most value to the sector nationally, contributing 12.2%," said Moreno.
On the other hand, Guajardo said that the sector is expected to recover its dynamism now that they have resumed operations. He added that he has spoken with the heads of federal, state, and municipal agencies and they have indicated that the investment that they had scheduled in public works will continue as planned.
He added that of the three major works for this year two are already under construction, the Santa Catarina Viaduct and the Libramiento de la Red Estatal de Autopistas, while the bidding process for the Presa Libertad started the second week of June.
He said that some private investors with which they have spoken have told them that in some cases they will have to redirect their investments to face the new reality, but so far none are considering withdrawing from the sector.
"We hope to close the year with growth, even if it is slight, but on positive ground," said the executive.
Source: El Financiero