Nuevo Leon's industrials operate at 66% of their capacity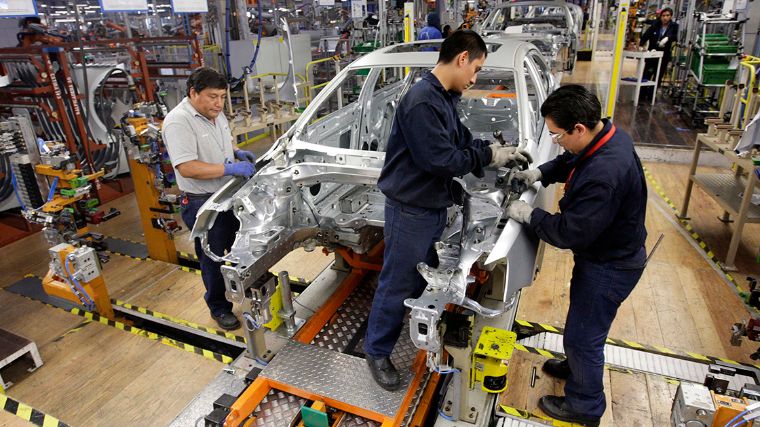 NUEVO LEON – Nuevo Leon's industry is operating at 66% of its capacity due to the COVID-19 pandemic and is affected by the delay in the refund of Value Added Tax (VAT) and the elimination of the benefit to certified export companies, said the president of the Chamber of the Transformation Industry (Caintra) of Nuevo Leon, Adrian Sada Cueva.
"The industry operates at 66%, in April we were operating at less than 50%, now virtually all companies are operating, but we have not reached the target levels of operation," said Sada Cueva.
Caintra, he said, is confident that the companies' operations will soon be regularized, although in some surveys they have conducted with their more than 3,000 members, "they see a more prolonged crisis".
Faced with this panorama, some companies have taken some measures such as readjustments of personnel and reduction of shifts due to the fall in demand, which prevents them from maintaining the workforce.
In addition, companies require cash to operate and the Tax Administration Service (SAT) is taking longer to refund VAT.
"It is very important that the SAT helps us so that (companies) do not run out of cash, far from seeing an improvement we have seen a deterioration, in April we did a survey, they were taking 60 days to collect VAT, in May 70 days, and in June up to 120 days to recover VAT," he said.
On the other hand, he said that industrialists were surprised by the changes announced by the tax authority regarding the refund of VAT to companies that are part of the Certification Scheme for Maquila and Export Companies, which, instead of making the refund between 10 and 20 days, would now have to wait more than 30 days, complicating the operation of the productive sector.
He said that this is contrary to stimulating exports and supporting the benefits of the entry into force of the United States, Mexico and Canada Agreement (USMCA).
Source: El Economista