Nuevo León's manufacturing GDP could fall 15% this year: Caintra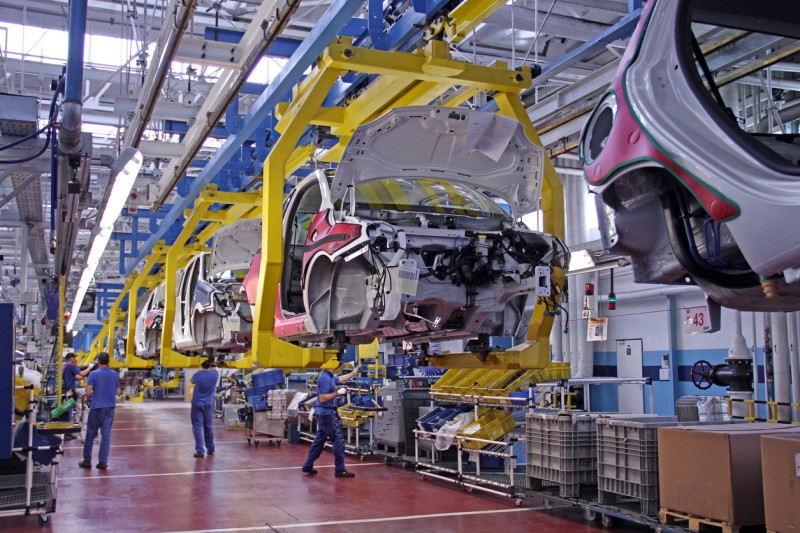 MONTERREY – The expectation of the Chamber of the Transformation Industry of Nuevo León (Caintra) is that the entity will have a recovery of 5.75% this year, while the manufacturing Gross Domestic Product (GDP) could show a fall of 10% to 15%. This would indicate that the sector would recover by a third in 2021 and have a final recovery in 2022.
These forecasts could change upwards because the sector created more than 12,000 jobs last February.
"What we are seeing is that the numbers can recover faster than expected. As the Chamber we expect a recovery of 25,000 jobs in 2021. Last February more than 12,000 jobs were generated; possibly we will analyze these numbers upwards," said Jesús Francisco López Molina, director of Institutional Relations at Caintra.
López Molina said that the state manufacturing industry was the only one that created 20,000 jobs during 2020, while the other sectors lost jobs.
"We are in a reconfiguration stage. If we make a negative cash cut, in the country we have more than 500,000 jobs that were lost by SMEs in the formal sector, and in the informal sector we have more than 1 million closed businesses. We had not seen these numbers," he said.
He added that this year, the fall in state manufacturing could be 10-15%, a measurement that is unprecedented, therefore the road must be rebuilt.
The opportunity lies in the positive impact of global markets, particularly the United States, which represents 80% of Nuevo León's exports, as well as 80% of foreign companies that reside in the state and in the accelerated recovery programs that drive state manufacturing.
"They cannot take advantage of this export market throughout the country, only in the states that are anchored to these productive chains, such as in the Northeast of the country, including Nuevo León, as well as those in the Center and Bajío; these entities can recover, but that implies being more competitive, productive and having a clear differential process and for this it is necessary to innovate," stressed the Caintra executive.
Source: El Economista