Nuevo Leon's wind projects are kept on stand by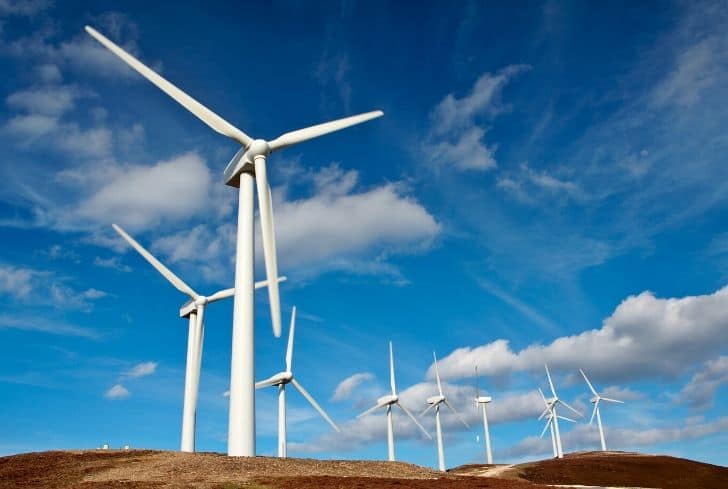 NUEVO LEON – The new federal policies on renewable energy are the ones that have stopped at least three wind energy projects being built in the municipality of General Bravo, said Jorge Gorozpe Velazquez, director of Energy Development of the Ministry of Economy and Labor of Nuevo Leon.
Together, these represent an investment of US$650 million and would have a generation capacity of 650 megawatts.
"The issue of the pandemic did not affect the sector so much because it is an essential sector, it is rather affected by the pronouncements that the federation has had. We are bringing three wind energy projects that were very advanced and are stopped until we have a little more certainty and that is what worries us, because these are projects that involve significant investment," said the executive.
Gorozpe Velázquez explained that they would begin construction during this year and one of them would participate in the fourth electrical auction.
"All other power generation projects continue to operate normally. Obviously there has been some concern from the companies, they have let us know, but they continue to operate normally," he said.
The director of Energy Promotion stressed that the dynamism of investments in the sector has been less than when the energy reform was being promoted.
"Yes, there has been a different dynamic from how we started to the way we are now. Mexico, as a country, had a very important boom in renewable energies and now it has made companies reevaluate these options because there is a lot of uncertainty in the sector," he said.
He said that the situation is not exclusive to Nuevo Leon, but all entities are going through the same situation.
"We have seen an impact on new projects that could be developed, and that is why we are looking for ways to support the sector".
He considered that both distributed generation and energy efficiency are areas of opportunity that could be explored, and even as drivers of economic recovery.
Source: El Financiero