Oaxaca, Hidalgo and Tabasco boost domestic manufacturing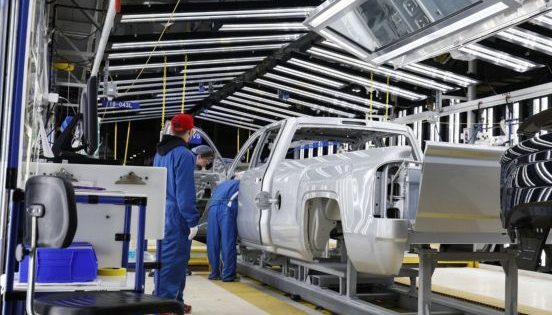 MEXICO – During last April, Mexico's manufacturing industry, which is the most important sector of the national economy, continued to show a dynamic trend, due to increases in production levels in the country's states.
The states with the highest growth rates were Oaxaca, Hidalgo, Tabasco, Veracruz and Tamaulipas, although large manufacturing producers, such as Nuevo Leon, the State of Mexico and Guanajuato, also recorded increases.
However, there is still a warning light in domestic manufacturing, which is the automotive industry, whose decrease due to the semiconductor deficit in 2021 and the beginning of this year has a direct impact on states dependent on this sector, such as Aguascalientes.
According to data from the National Institute of Statistics and Geography (Inegi), the value of manufacturing production amounted to US$43 million during the fourth month of 2022.
This amount represented an annual increase of 8.8% in real terms, making six months with positive variations.
Of the 32 states, 26 showed growth in manufacturing production, with Oaxaca leading the way with an annual increase of 69.2%, a rate that represented 16 consecutive months of double-digit growth.
The strength of the southern state, benefited together with Veracruz by the federal government through the Isthmus of Tehuantepec Corridor project, was the beverage, tobacco and food industries, with growth of 2.6% and 27.4%, respectively.
It is worth mentioning that since the beginning of the COVID-19 pandemic, the food industry was considered an essential activity, so the manufacturing dynamism is due to this sector.
After Oaxaca, the highest annual increases in manufacturing production value last April were observed in Hidalgo (65.9% real), Tabasco (58.0%), Veracruz (36.1%), Tamaulipas (31.1%), Baja California Sur (20.4%) and Michoacán (20.4 percent).
They were followed with double-digit rates by the State of Mexico (12.2%), Queretaro (12.2%), Nuevo Leon (10.8%) and Jalisco (10.2%).
The states of Durango (9.5%), Sonora (7.9%), Sinaloa (7.4%), Yucatan (7.1%), San Luis Potosi (7.0%), Guerrero (6.3%), Chiapas (6.2%), Colima (5.5%), Tlaxcala (5.0%), Mexico City (4.5%) also stood out for their increase.
As well as Puebla (3.9%), Zacatecas (3.8%), Guanajuato (3.6%), Baja California (1.9%) and Nayarit (1.7%).
Source: El Economista