OECD foresees recovery in Mexican economy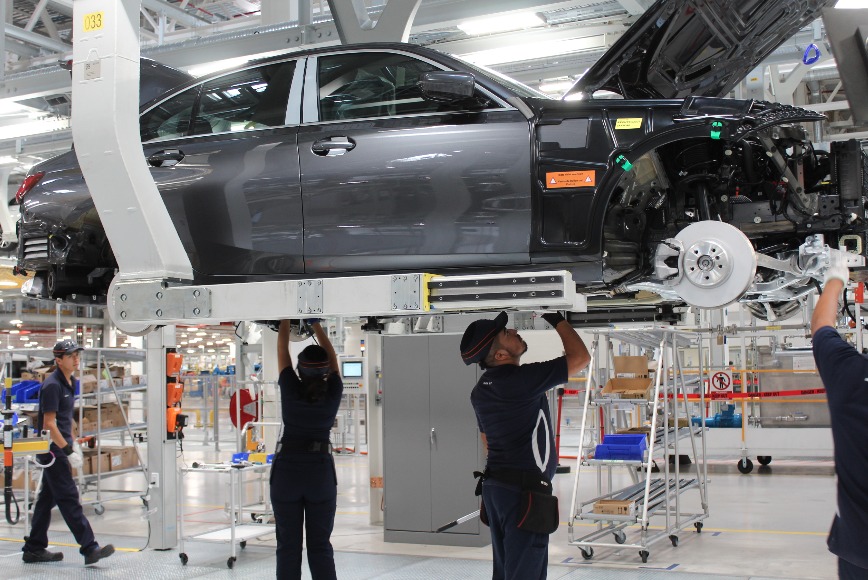 MEXICO –Economic activities in the next two years will be led by exports, especially manufacturing.
Mexico's economy will grow 3.6% in 2021, after a 9.2% drop this year, according to a report released by the Organization for Economic Cooperation and Development (OECD) that highlights the government's fiscal measures and warns that the biggest challenge will be to contain new outbreaks of COVID-19.
"After a deep contraction in the second quarter, activity has started to recover," said the OECD, of which Mexico is a part.
The GDP of the second Latin American economy collapsed 17% in the second quarter of this year compared to the three previous months. Between July and September it rose 12%, according to figures from the National Institute of Statistics and Geography (INEGI).
The OECD forecasts a 3.4% growth for the Mexican economy by 2022, and ensures that the recovery in the next two years will be led by exports, especially manufacturing.
"Private consumption will strengthen slightly, helped by strong remittances, a slowly improving labor market and increased confidence" given the announced availability of vaccines, highlights the analysis.
In contrast, the OECD indicates that the pandemic is causing a "significant increase in poverty, inequalities and gender gaps" in the Latin American country, where half of the labor force is in informality.
The cooperation agency highlights, however, the increase in health spending by the Mexican government, with the hiring of 50,000 workers and the pre-purchase of vaccines to cover 90% of the population. In general "fiscal measures, although smaller than those taken in advanced economies and the main emerging markets, are heading in the right direction," the report notes.
To step up fiscal support, the OECD suggests training the most affected workers, temporarily lowering the payroll tax to boost small and medium-sized businesses, and reducing "regulatory burdens and uncertainty" in order to bolster private investment.
However, "containing new outbreaks of COVID-19 continues to be the priority, which requires improving the tests," the study highlights, noting that recently cases in several states of the country increased and raised fear of new restrictions on economic activity.
Source: Expansión