Osram-Continental joint venture for automotive lighting is up and running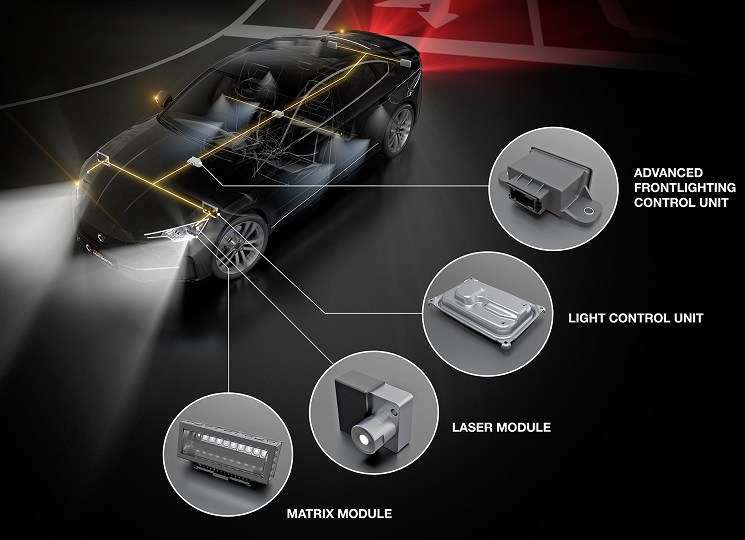 German manufacturer Continental announced that its joint venture with lighting solutions supplier Osram is up and running. Following the successful completion of all negotiations and the issuance of merger control approvals, the joint venture has been launched as planned in the second half of 2018.
Osram Continental will initially employ around 1,500 people at 16 locations worldwide, basing its headquarters in Munich. The plan is to move the headquarters to Garching, also in Germany, in due course. The joint venture aims to generate annual sales in the mid-triple-digit-million-euro range. Continental and Osram each hold a 50% stake in the joint venture, which is fully consolidated in the case of Osram.
Osram Continental is planning growth rates of up to double digits annually for the next five years. This is based on strong growth in the market for LED as well as laser-based lighting modules and solutions and associated electronics. The first products to be developed by the joint venture are expected to be ready for series production by 2021.
The market for vehicle lighting in the automotive industry is currently in a period of transition as it moves towards semiconductor-based lighting technologies. As result, software and electronics are becoming increasingly important and influential.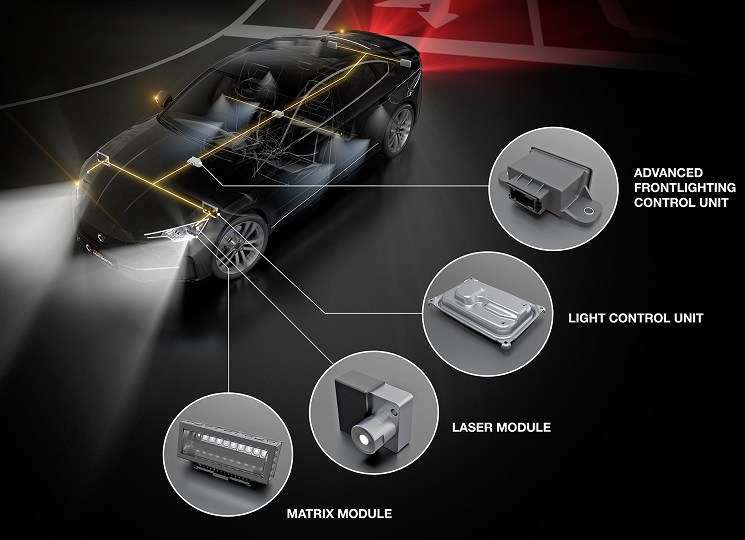 Continental and Osram are therefore combining their strengths in each of these areas and developing state-of-the-art headlamp modules and solutions for tail and interior lighting for automotive manufacturers and suppliers.
The joint venture will utilize increasing digitalization on an ongoing basis in its vehicle lighting solutions in order to produce intelligent lighting functions for vehicles completely from one source. With its optimized approach to combining lighting and intelligent electronics, Osram Continental is also striving to ensure the market penetration of LED technology in all vehicle segments.

As such, the company is not only using software-based solutions to create a configurable light distribution system – for anti-glare dipped headlamps and high beam headlamps, for example – but it is also developing intelligent lighting functions. Using data from the navigation system and sensors, vehicles equipped with these solutions in future will, for example, be able to project warning messages for other road users while driving.
Continental currently operates in Mexico 19 plants, a finance center, a sales office and two R&D centers, which employ more than 24,000 workers. The extensive portfolio of products from Mexico ranges from high-quality surface materials for vehicle interiors, brake systems and turbochargers to instrumentation and passive safety solutions right through to control units and chassis control systems for cars, trucks and specialist vehicles.
Aside from the auto industry, at its San Luis Potosi site, Continental also manufactures textile conveyor belt systems for mining and other industrial applications, for example for conveying cement, aggregates and copper ore.
Osram has three manufacturing plants Mexico, located in Tepotzotlan, State of Mexico; Monterrey, Nuevo Leon and Ciudad Juarez, Chihuahua. All three facilities boast ISO9001 and ISO14001 certification and together employ around 2,000 people to manufacture of incandescent, fluorescent energy-saving, low-voltage halogen, tension grid, mercury and sodium vapor, mixed, automotive and photo-optical lighting. The company also has trade offices in strategic locations throughout the country.
MexicoNow
Related News
– Magna acquires lighting manufacturer OLSA, deal includes a plant in Queretaro
– Premium automotive lighting supplier Odelo-Farba weighs to set up operations in Aguascalientes
– LG acquires automotive lighting supplier ZKW for US$ 1.31 billion, including a plant in Guanajuato
– Continental, Osram to create joint venture aimed for automotive lighting
– Japanese manufacturer of automotive lighting expands production capacity in San Luis Potosi