"Peace Missionary" flight lands in Mexico to face COVID-19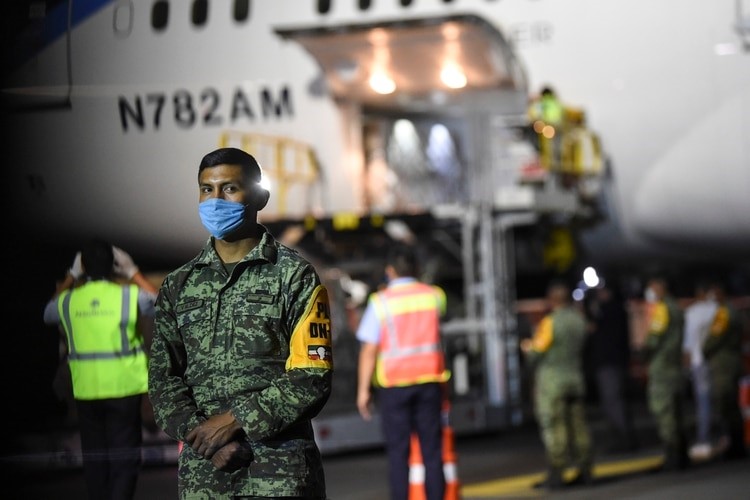 MEXICO CITY — The Boeing 787-8 Dreamliner plane, called Peace Missionary, arrived at the platform of the Sixth Air Group of the Mexican Air Force, in the Mexico City International Airport (AICM).
After a 17-hour flight from Beijing, China, the aircraft transported supplies and medical equipment that the Mexican government purchased from the Asian country for use in the second and third phases of the health emergency, against COVID-19 infections.
With the intermediation of the Ministry of Foreign Relations (SRE), the airline Aeroméxico arranged for the aircraft in order to bring freight masks, protective equipment, gowns, respirators, fans, oximeters and other supplies.
The responsibility for coordinating the delivery-reception of medical supplies for the Ministry of Health fell to the undersecretary for Multilateral Affairs of the Ministry of Foreign Affairs, Martha Delgado.
Source: Excelsior