PepsiCo Mexico implements first electric tractor truck to its fleet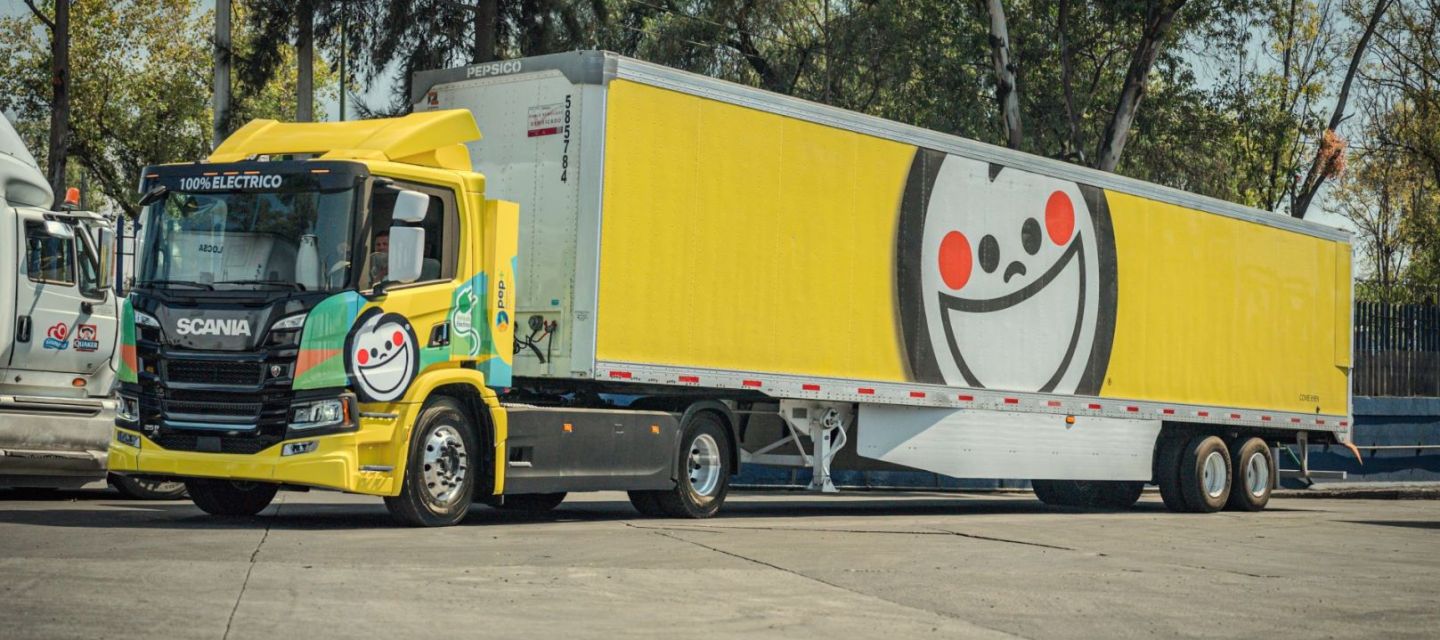 MEXICO - As part of its strategy to have a positive effect on people and the planet (pep+), PepsiCo Mexico took an important step in the renewal of its vehicle fleet with the integration of the company's first electric tractor-trailer in Latin America.
This investment made possible the incorporation of a Scania electric tractor-trailer, which will operate in a circuit that covers the company's largest distribution centers in the Valley of Mexico. The electric unit has a range of 250 kilometers and will reduce CO2 emissions by 49 tons.
The initiative is part of PepsiCo Mexico's electromobility agenda, which was launched in early 2023 in Huejotzingo, Puebla.
Thus, in the third quarter of 2023, the first five distribution centers (Tlalpizáhuac, Naucalpan, Xalostoc, Tláhuac and Atizapán) were put into operation, in which 100 % of its delivery fleet - that is, 320 units - is made up of electric vehicles.
This enables the company to achieve an annual reduction of 2,796 tons of CO2, making a substantial contribution to its global goal of reducing GHGs in its direct operations by 75 % by 2030.
By 2024, PepsiCo Mexico's vehicle fleet emissions reduction strategy will add more electric tractor-trailers, as well as a significant number of electric delivery units.
"This initiative is one in a series aimed at meeting our ambitious commitment to have net-zero emissions by 2040," said Roberto Martinez, president of PepsiCo Alimentos Mexico.
PepsiCo Mexico has a long history of implementing measures to reduce the use of fossil fuels, both in its vehicle fleet and in its plants. An example of this is the electricity supply scheme with which, since 2021, all its operations in the country are powered by renewable energy.