PGI invests US$27 million in San Luis Potosi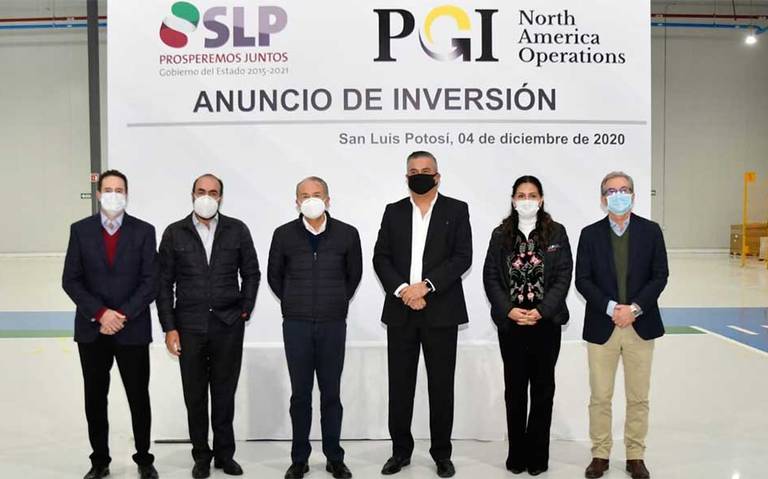 SAN LUIS POTOSI – Juan Manuel Carreras López, governor of San Luis Potosí, held a conversation with Fernando Ibarra Jiménez, local director of the PGI automotive company, to communicate the investment of US$27 million for PGI's new plant in the World Trade Center industrial park.
PGI will act as a supplier of aluminum injection products, machining and precision finishes for Ford, General Motors and Volkswagen, generating more than 270 direct jobs. "The arrival of this company is of great benefit to the Potosí economy in this complex time, it is an incentive to the confidence of more investors who see in San Luis Potosí an ideal place for business, just last week another supplier company Automotive, Metal Technologies, announced a US$26 million investment as part of the expansion project of its plant in WTC II, which will generate 175 additional jobs," said Juan Manuel Carreras López.
For his part, Fernando Ibarra Jiménez, general director of the PGI San Luis Potosí Plant, explained that the USMCA has established significant increases in the value content of automotive parts manufactured in the region, for which the PGI Board of Directors decided to carry out this investment in San Luis Potosí in order to obtain a competitive advantage for other regions of the country.
In addition, in a remote message, Michael Smith, president of the PGI Board of Directors, recognized that San Luis Potosí has ​​great competitive advantages for the growth of companies, thanks to the qualified workforce in the automotive field, job stability, an established logistics network and the development of infrastructure projects for the Metropolitan Area by the government of Juan Manuel Carreras López.
PGI will start operations as of the first quarter of 2021 and the company projects to have sales of more than US$100 million. In this way, San Luis Potosí consolidates towards economic reactivation after the effects that the automotive industry suffered after the COVID-19 pandemic.
Source: Cluster Industrial