Pierre Alarie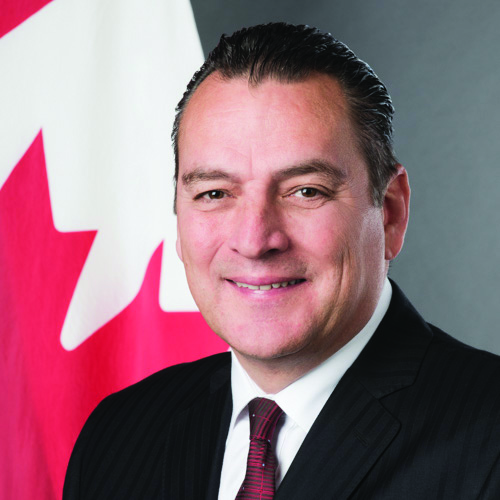 Warning
: foreach() argument must be of type array|object, bool given in
/home/mexiconow/public_html/sites/mexiconow/wp-content/themes/mexiconowwpnew/single.php
on line
253
Canada Ambassador to Mexico
What is your impression of the Mexican Economy since you were appointed to Mexico in 2015?
The Mexican economy has strong macro-economic fundamentals and, in particular, a well-managed monetary policy and a well regulated banking system. These fundamentals have allowed the Mexican economy to perform well and with resilience in the last years and continue to attract the attention of Canadian investors. Canada has watched with particular attention and interest the implementation of structural reforms, in particular the energy reform that as you know, have opened the doors to increased Canadian investment in this and other sectors.
What is the current state of the commercial and investment relationship between Canada and Mexico?
The Canada-Mexico commercial and investment relationship has never been stronger, and, it is growing. The total bilateral merchandise trade in 2017 reached over C$43 billion - the highest ever- and a 35% increase over the past 5 years. In fact, this is higher than Canada's trade with Japan, UK, Germany, or South Korea.
Also, from 2012 to 2016, Canadian direct investment in Mexico grew by over 65% and Canada continues to be the largest foreign investor in the mining sector. There has been some important Mexican investment in Canada over the past few years, mainly with Bimbo's acquisition of Canada Bread and Saputo Bakery Inc. We hope to see more interest from Mexican investors towards Canada in the future.
Which are the main competitive advantages for industrial development in Mexico?
Mexico has many advantages like its location and young skilled labor force. As I have mentioned, Canadian companies are very active here. But there are still some challenges, like security and problems with land ownership, and these do inhibit trade and investment. We continue to work with the Mexican government in these and other areas to the benefit of both of our economies.
Which are the main benefits of NAFTA since its inception over 20 years ago and why do you consider it is one of the most important economic blocks of the world?
NAFTA has helped make the North American region the most competitive region in the world. We're a regional market of 480 million consumers with a combined GDP of US$21 trillion. In 2016, trilateral trade reached US$1 trillion –a threefold increase since 1993.
So, pretty impressive numbers. Did you know that North America is responsible for 28% of the global GDP with less than 7% of the world's population? As we say in English, we are punching way above our weight.
How close is the overall relationship between Canada and Mexico?
Relations between our two countries are excellent, and have probably never been closer. We are strategic partners, neighbors, and friends. Over the past year, we have seen more than 17 high level visits between ministers and the leaders of our two countries. We are meeting regularly to discuss trade and commerce, international security, regional development, migration, and so many others issues.
We also have strong people to people ties and these really are the foundation of the Canada-Mexico friendship. Every year, over 2 million Canadians visit Mexico – that is 5.5 % of the population of Canada! Just as importantly, the number of Mexican tourists to Canada over the last year has increased by more than 45%.
There is clearly a deep friendship and respect between our people, and our governments. Nowhere have we seen that better expressed than in our shared commitment to the NAFTA negotiations.
In terms to strengthening the bilateral relationship between Canada and Mexico, what specific areas do you see as priorities?
Ensuring the NAFTA negotiations conclude in a win-win-win outcome is obviously our main priority. But even if commerce and investment are so clearly important to us, our relationship is much richer than that.
Our countries share many values and are working together to ensure the security of our region, transparent and open governments, and a strong respect for human rights and diversity. We also work well together on the global stage on issues such as protecting democracy in Venezuela, combatting climate change, and preventing the trafficking of people.
Turning back to trade, I would say that beyond the mining sector that I have already mentioned, the energy sector is a key priority for Canada. Mexico's Energy Reform continues to hold a lot of interest for Canadian investors.
And of course, Canada has a significant footprint in Mexico in the auto sector with 59 Canadian auto part companies with 115 facilities in 14 States across the country.
In Canada's view, in what areas would a renegotiated NAFTA be different?
First off, I can't stress enough how Canada is committed to these negotiations and is looking for an agreement that will reflect the 21st Century economy. I can't speak to what the final re-negotiated NAFTA will look like, but from the Canadian perspective, we have been clear about some of our priorities: strengthening of labor and environmental protections; integrating gender rights and including indigenous rights, in keeping with our commitment to improve the relationship with indigenous people. We're also hoping to cut red tape to make life easier for small and medium-sized businesses, to make easier the movement of working professionals, and to maintain a fair dispute settlement process. Negotiators made good progress at round 7 and we're looking forward to the next round in Washington.
Pierre Alarie
is Canada's Ambassador to the United Mexican States. He arrived in Mexico on April 7th, 2015.
The Ambassador joined the Department of External Affairs in 1982. While in Ottawa, Mr. Alarie served as a trade desk officer with the European bureau. He served abroad as second secretary in Lagos and as first secretary in Santiago.
After his assignment in Chile, Mr. Alarie joined the private sector. Between 1991 and 1993, Mr. Alarie was vice-president, business development of Bombardier's transportation group, and in 1994 he became vice-president, business development, for SNC-Lavalin International in Mexico City. Subsequently, Mr. Alarie was the managing director, Latin America, for the real estate subsidiary of the Caisse de Dépôt et Placement du Québec. In 1998, he joined the Bank of Nova Scotia as country representative in Mexico City, a position he held until 2004. In 2004 and 2005, Mr. Alarie was director, mergers and acquisitions, with HydroQuébec International. Between 2006 and 2009 he acted as adviser for several Canadian companies.
In 2009, Mr. Alarie became vice president, business development and sales, of the Canadian Commercial Corporation in Ottawa.
Mr. Alarie obtained a Master's degree in Public Administration at the College of Europe, Bruges, 1982, and is a certified corporate director and a certified administrator.
He is accompanied by his spouse, Catherine Genois. Mr. Alarie has three children, Philippe, Jack Santiago and Eloïse.