Pirelli invests US$112.6 million to expand its plant in Guanajuato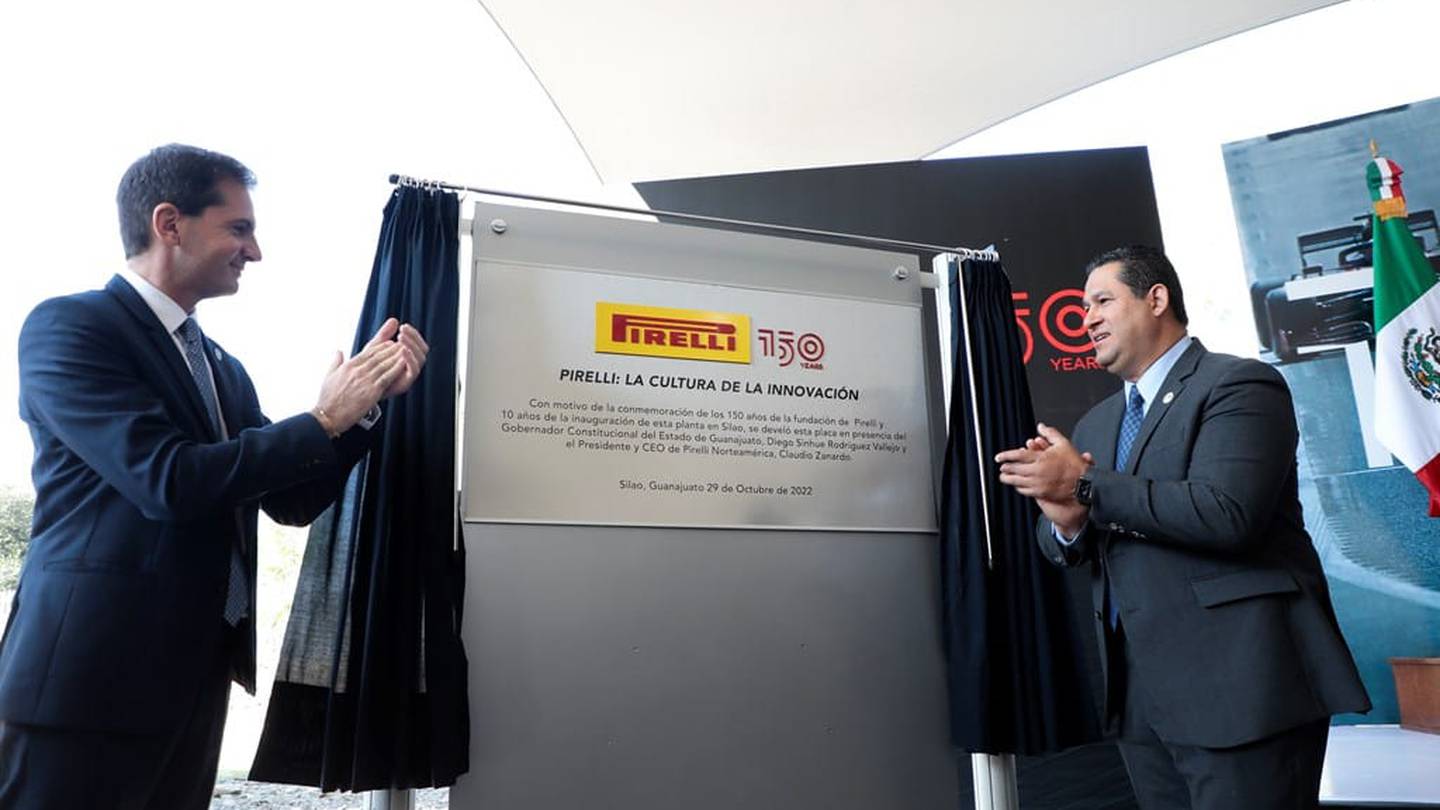 GUANAJUATO – Guanajuato ended a great month in terms of investment attraction with the announcement of Pirelli's expansion, during the celebration of the 10th anniversary of the Pirelli plant in Silao and the 150th anniversary of the Italian tire company's global presence.
At the event, the expansion of the Silao plant was announced, with an investment of US$112.6 million and the first stone was laid for the warehouse where Pirelli tires will be manufactured to serve the local and North American markets and where a Center for Research, Development, Innovation and Professional Training will be built.
"Pirelli and Guanajuato are more united than ever: we are united by work and passion for innovation, a vision of the future and a commitment to build it. We have many things in common: we share a vision of the future and aspirations to reach the next level in our development," said the Governor.
Pirelli has been located in the Guanajuato Puerto Interior industrial park since 2012 to serve the local and North American markets with a workforce of 300 people and the production of 1.5 million tires; today it has around 2,800 employees and a production capacity of 7.2 million tires per year.
This production is focused on the high-value segment and produces high-performance and ultra-high-performance tires for electric vehicles, SUVs and light trucks.
The construction of the new plant is planned over a two-year period and aims to increase production in Mexico from more than one million parts to 8.5 million tires by 2025.