Plamex-Poly invested US$3.2 million in Tijuana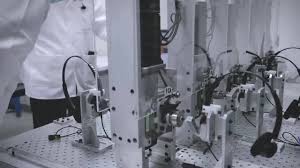 TIJUANA – The minister of Sustainable Economy and Tourism (SEST), Mario Escobedo Carignan, took a tour of the manufacturing company Plamex-Poly, which launched an expansion project with an investment of US$3.2 million.
During the tour of the plant dedicated to the manufacture of electronic items, the head of the SEST, pointed out that thanks to the trust in the entity and in the talent of its human resources, this new project will contribute to the strengthening of the economy of Baja California.
The company is currently developing audio, video and telephony products, as well as connectivity services that facilitate communication and information management.
With a presence in Tijuana of 48 years, this plant belongs to the corporate Plantronics, Inc., located in Santa Cruz, California. In 2018, it acquired the Polycom company, and with this merger the company's commercial name changed to POLY.
"This transfer project is one of the most important for our organization, as one of the business lines that projects the most global sales this year," explained Rodolfo Reyes, the company's vice president of manufacturing.
The expansion project will allow the transfer of high-volume manufacturing from China to Mexico, as well as several sub-assembly processes, for which it will be necessary to create several production lines, purchase furniture, production and high-tech equipment, as well as specialized software.
During the tour, it was explained that an important factor in this process is that almost 30% of the investment will be in purchases from local suppliers.
Source: Tijuana Notas