Plane suffers a leak and fuel spill in Mexico City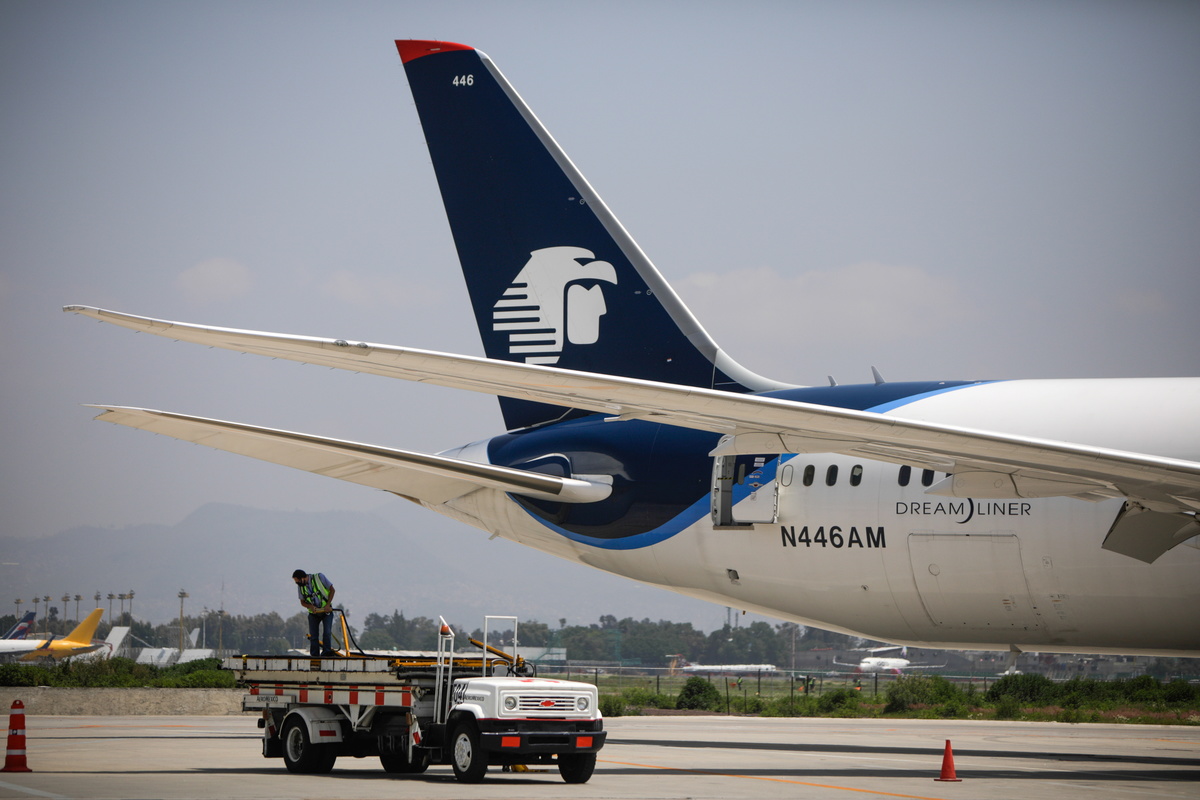 MEXICO CITY - At Mexico City's International Airport (AICM), an Aeromexico commercial aircraft bound for the city of Tapachula, Chiapas, experienced a failure just before takeoff.
Users reported on social networks that flight 370 had a suspected fuel leak, which was detected by pilots and aircraft personnel in order to take the corresponding safety measures.
According to preliminary reports, the incident occurred at Terminal 2 of the Mexico City International Airport (AICM).
The captain tells passengers that there was a fuel leak in engine one of the Aeromexico aircraft, so it was decided to shut down both engines.
The aircraft is detained and under review by terminal personnel.
According to the airline, it was a minor incident; however, the aircraft was changed so that it could depart for Tapachula.