Pollmann invests US$4.45 million in Guanajuato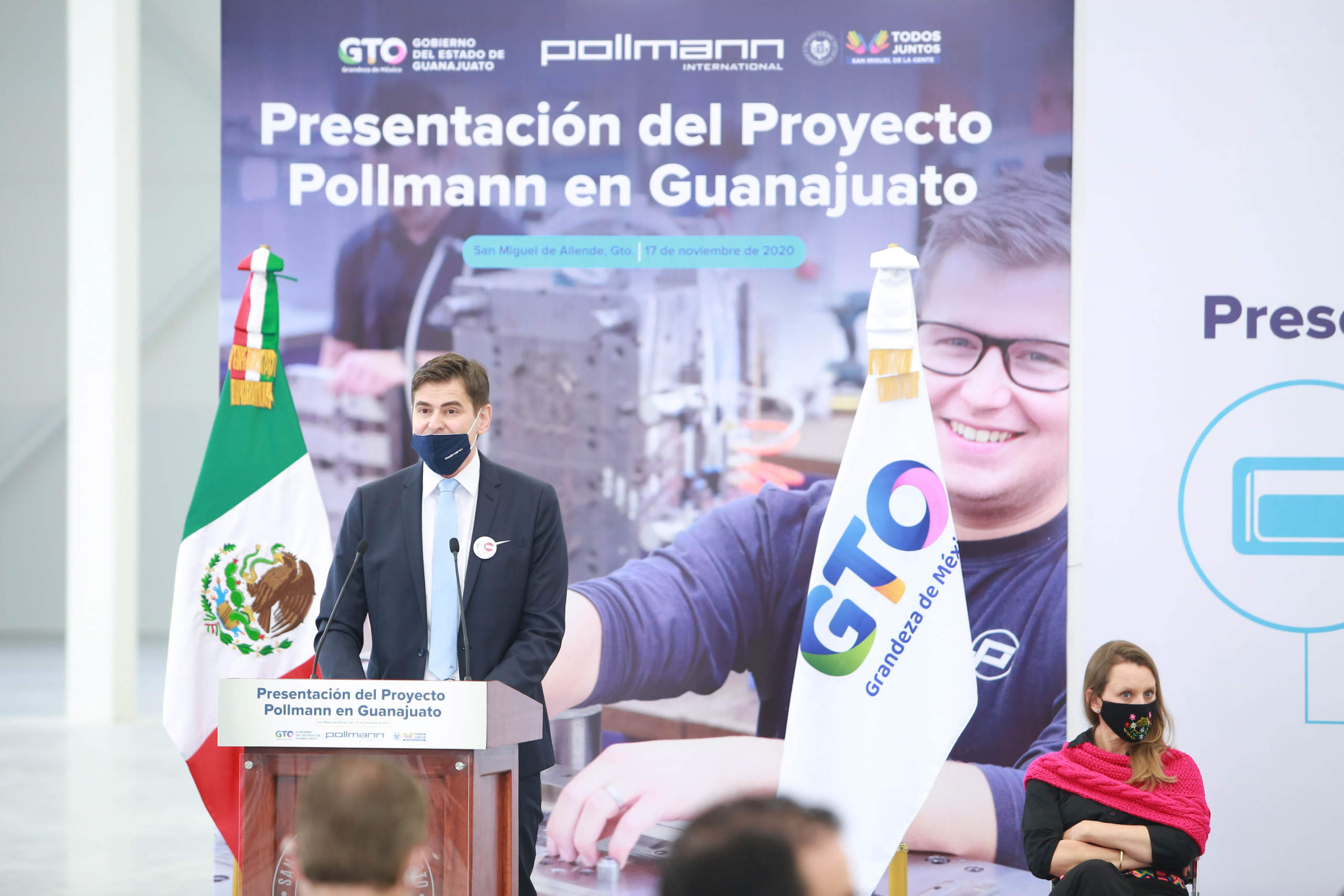 SAN MIGUEL DE ALLENDE – With the arrival of the Austrian company of vehicle locks, POLLMANN, there are now 4 companies from this European country located in the state of Guanajuato (ZKW, Wollsdorf and Hirschmann).
In a closed event and under all security measures, the investment of US$4.45 million was presented, which will generate 75 jobs in a 5,000 square meter plant in the San Miguel de Allende business park.
This will be Pollmann's fifth factory internationally, with a presence, in addition to Austria, in China, the Czech Republic and the United States. The company seeks to produce 1.4 million locks per year in Mexico starting in mid-2021, and the total investment in the plant is estimated at US$10 million.
The CEO of Pollmann, Auer Herbert, thanked the support of the state and municipal authorities to develop his project in this Business Park with which his sales will grow in the American continent as well as being part of the most important automotive cluster in Latin America.
This event was attended by the mayor, Luis Alberto Villareal García; and the minister of Sustainable Economic Development, Mauricio Usabiaga Díaz Barriga, in addition to the presence of the Governor Diego Sinhue Rodríguez Vallejo.
"Today begins a new story that, I am sure, will be a new success story for Pollmann and for Guanajuato. A project that must grow and expand, because they have everything to achieve it. Count on the support and accompaniment of the State Government," said the governor.
Source: Cluster Industrial