Posco International inaugurates new plant in Coahuila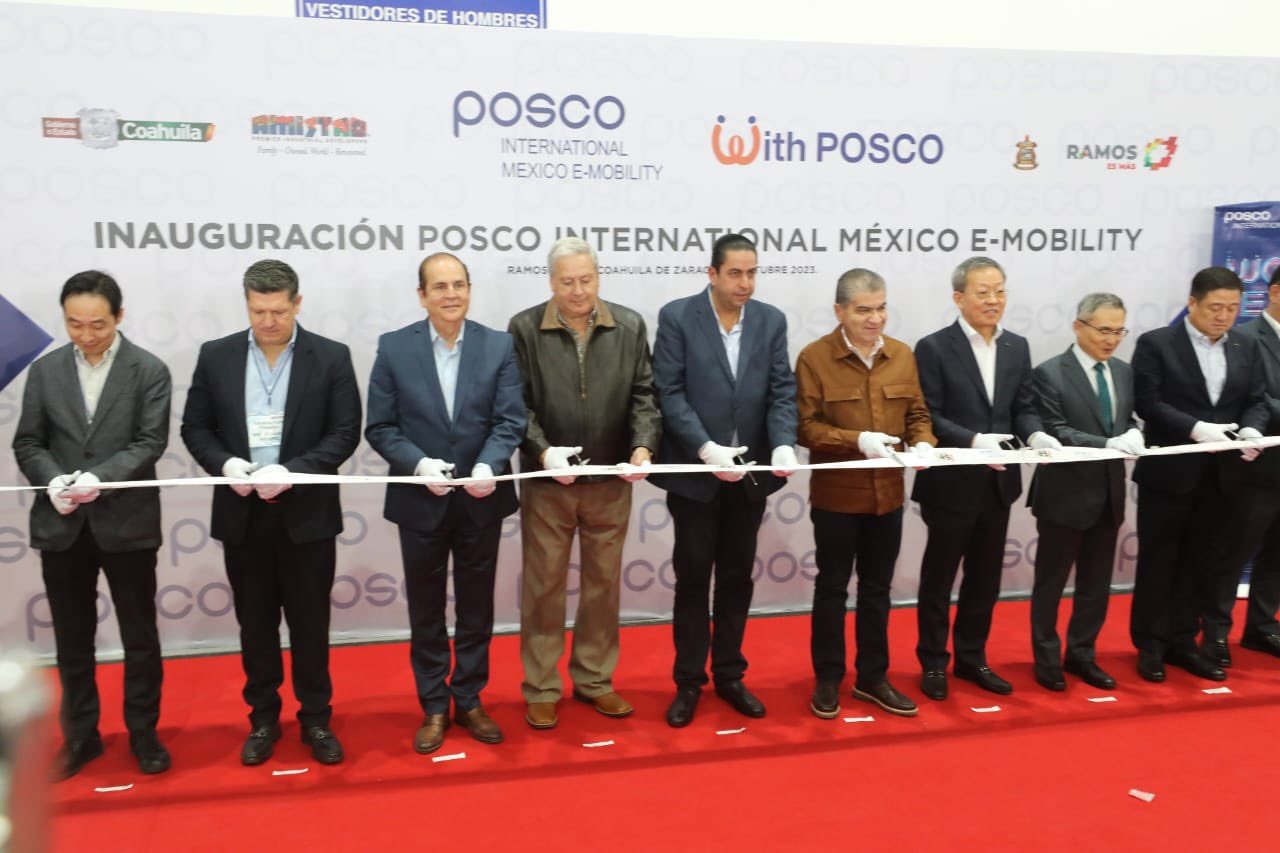 RAMOS ARIZPE, COAH - The company Posco International Mexico E-Mobility has inaugurated a new plant in the municipality of Ramos Arizpe, Coahuila, with which it expects to generate up to 200 direct jobs for the region.
The Korean capital company invested US#100 million and is mainly dedicated to manufacturing, producing motor cores for electric vehicles.
The Governor of Coahuila, Miguel Ángel Riquelme Solís, commented that this is the 63rd company to be installed in the state so far in 2023. The plant will be headquartered in the "Chuy María" Industrial Park in Ramos Arizpe.
"You come to consolidate the electromobility industry, you come to solidify this industry that a few months ago began to establish itself in Coahuila. Posco will have our institutional support to continue growing and producing more every day, and above all, to face the challenges imposed by electromobility in the world," said the governor.
Jeong Tak, president of Posco, thanked the local government for its support to consolidate this project, and asked for their collaboration so that they can continue with the investment process in the next stage of the company. He highlighted the strategic location of Saltillo and Ramos Arizpe, and their logistical advantages.
For his part, the Korean Ambassador, Tae Wan Heo, assured that the economic relationship between Korea and Mexico is becoming more and more consolidated, and expressed his gratitude to the State of Coahuila and Ramos Arizpe for their invaluable support in the construction process of Posco.
The Secretary of Economy, Claudio Bres Garza, congratulated Posco's directors for their decision to invest in Coahuila and for the announcement of the second stage of this company.
Also present at Posco's inauguration were Young Hak Ko, CEO of Posco; Min Yong Noh, director Posco Mobility Solution; Kye In Lee, executive director; Yu Ran Seo, executive director; Kyung Jin Park, director KIA Mexico; Jong Hyun Kim, executive director LGM, and Marco A. Ramón, president Desarrollos Amistad.