Posco International to manufacture electric motors in Coahuila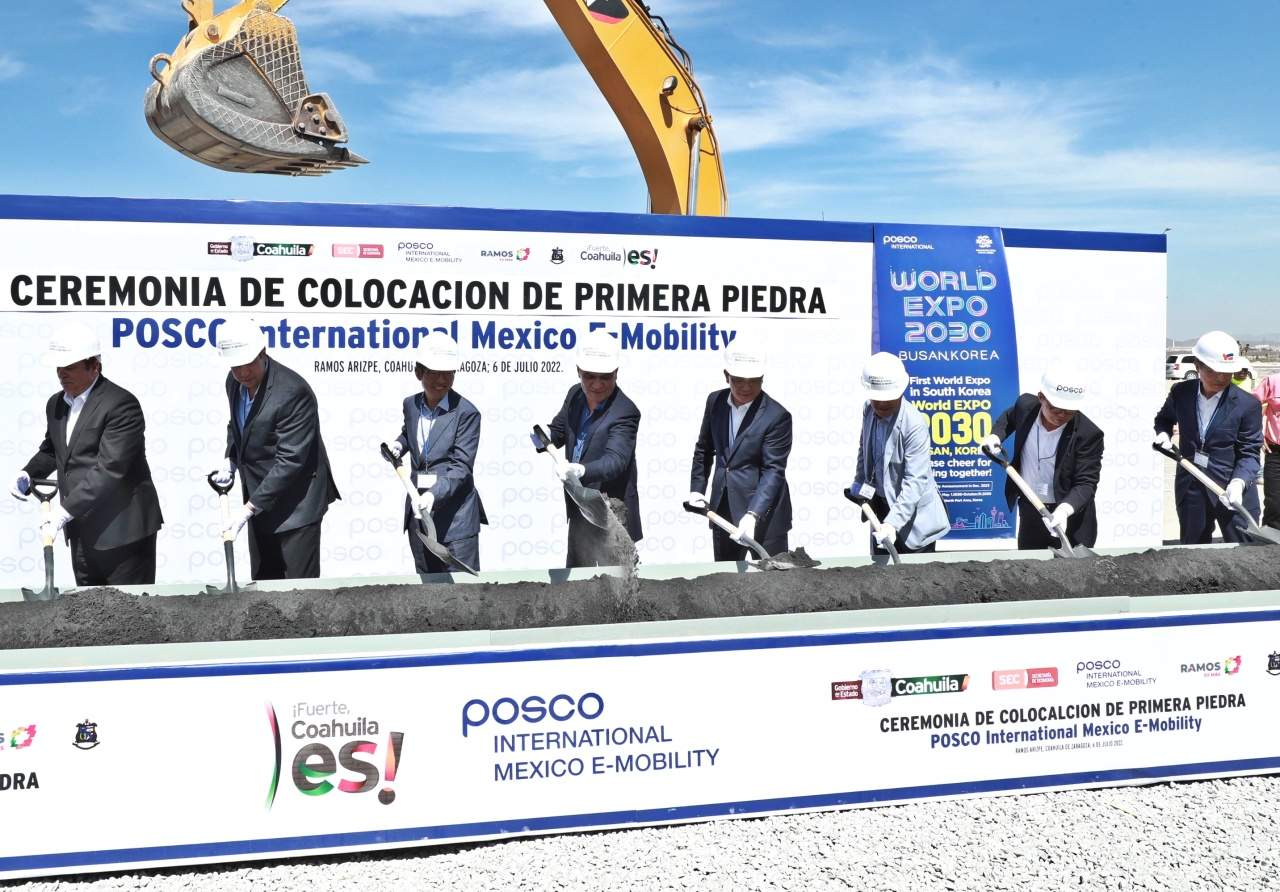 RAMOS ARIZPE, COAH – Posco International broke ground on an electric vehicle (EV) component manufacturing plant in Ramos Arizpe, Coahuila, as a strategic base for the growing demand for EV vehicles in North America.
The new plant follows the conversion of the GM Ramos Arizpe complex to EV production. The South Korean company's investment amounts to US$123.2 million and is expected to start producing core drive components for electric motors by the end of 2023.
The plant would have capacity for 650,000 units per year by 2025, increasing to 1.5 million by 2030; this will represent 21% of the group's global production capacity. This will be the Korean group's first production site in North America, and was located in Mexico because of its strategic advantages and thanks to orders from vehicle manufacturers in the region amounting to US$460 million.
The cores used in electric vehicle drive motors are key components that generate electricity and are key to determining their performance, according to the company. The Posco group has invested heavily in the global electric vehicle supply chain in recent years, with several plants for electric vehicle battery components and materials currently under construction in various regions of the world such as South America.
Posco Holdings expects to have a production capacity of 7 million motor cores by 2030, a figure that currently stands at around 1.2 million units. These are developed by the Posco Mobility Solution division, which focuses on the development of automatic additive embossed cores, loose solder cores and Embo-free (EMFree) cores. Other projects in the division include reducing rotor vibration and noise through the use of Skew/Index additive cores and the use of self-adhesive cores.
The facility will produce about 300,000 drive motor cores at the start of operations, representing about a quarter of the components of this type needed in the region. North America has the world's largest electric vehicle market, and the subsidiary in Mexico will be called Posco International Mexico E-Mobility.