Prettl Group to open its third plant in Queretaro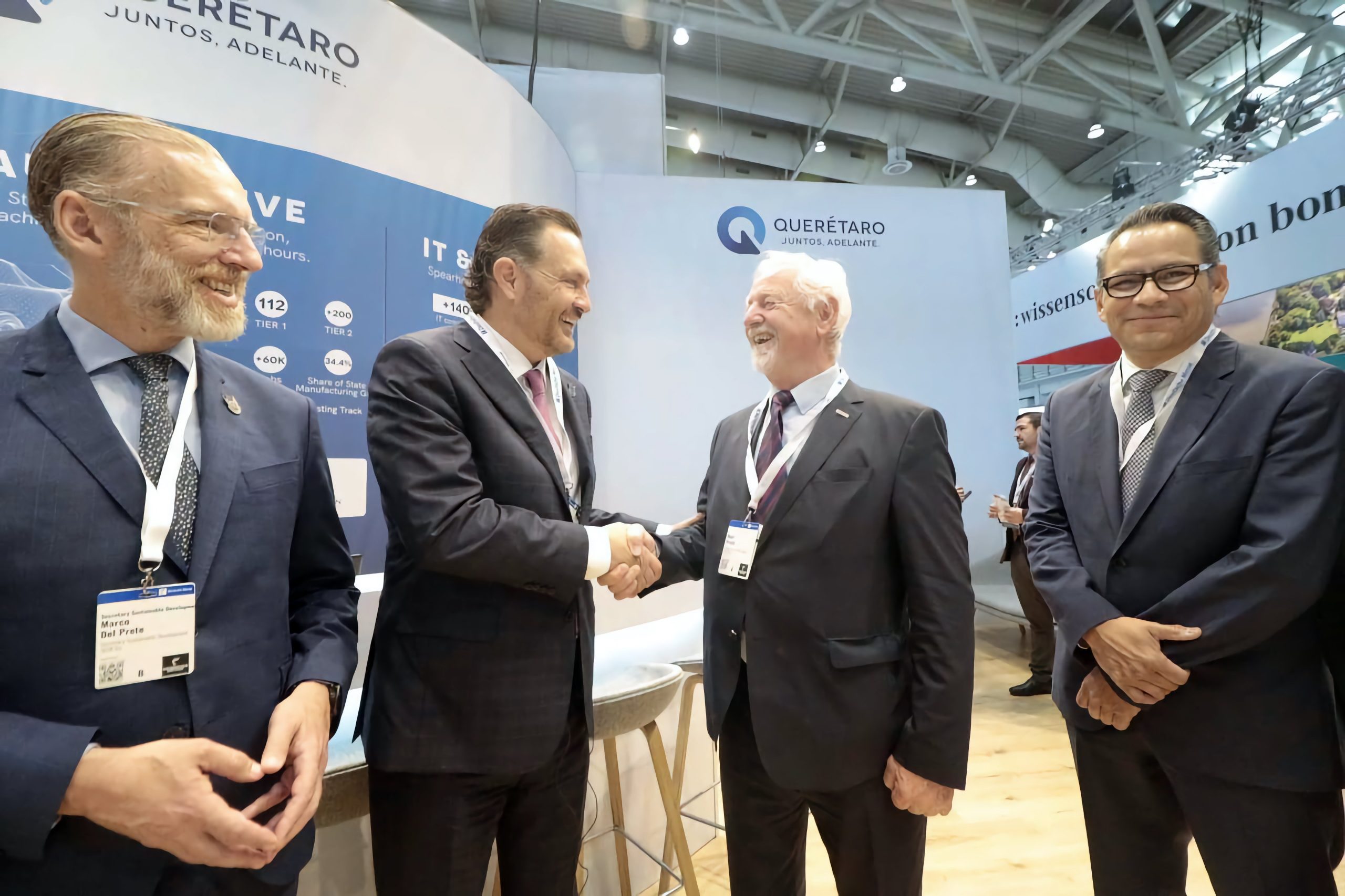 HANNOVER, GERMANY – On his second day of work in Hannover, Germany, the governor, Mauricio Kuri Gonzalez, held a meeting where the creation and opening of the third plant of the Prettl Group in Queretaro was finalized, which will generate more than 1,800 new jobs, making it one of the main employers in the state.
During the meeting, the state president and the company's executives discussed strategies to strengthen the state's supply chain for the benefit of the company and others. They also discussed the state's capabilities in manufacturing and electronics, including educational programs and specialized training centers in these sectors.
The new plant will be installed in the municipality of El Marques, in more than 10 thousand meters of construction, a project from where they will operate the production of assembly of plastic parts and LED lighting for the interior of vehicles and manufacture of harnesses for household appliances.
Prettl has two plants in Queretaro, one focused on the manufacture of electronic harnesses for the aerospace sector and household appliances, and the other on the manufacture of specialized automotive-grade electronic cards.
Within this framework, the Prettl family advisor, Carlos Barroso, also announced the creation of more than 180 new jobs at its plant located in the municipality of Corregidora. He added that with this figure the company will have more than four thousand workers among its plants in the state.
"The Prettl group is going to have 180 new jobs in Corregidora, where we have already started our operations in Queretaro and we are going to open in the next few months a plant in the municipality of El Marques, where we plan to grow an additional 1,500 jobs, in total almost 1,750, 1,800," he said.
Source: Lider Empresarial