PROLOGIS to invest US$272 million in three industrial parks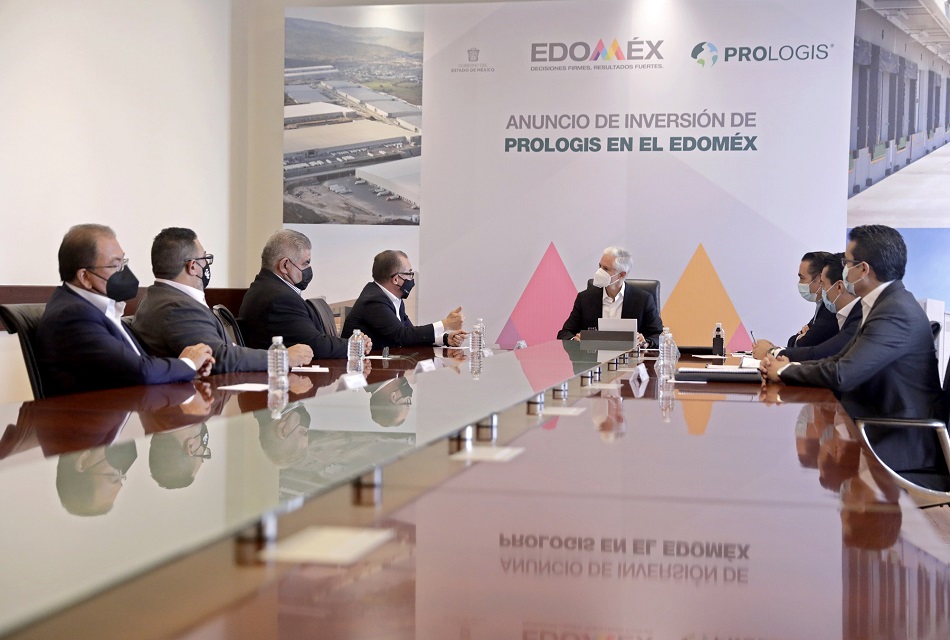 STATE OF MEXICO – The Governor of the State of Mexico, Alfredo Del Mazo, informed that three new industrial parks will be built in the entity with an investment of US$272 million.
Said industrial parks will be located in Cuautitlan, Lerma and Toluca; likewise, the construction will be in charge of the company PROLOGIS and the creation of around 8,700 jobs is expected.
The state president recognized PROLOGIS as a partner of state development that, since 2002, has placed its trust in the talent and capacity of the people of Mexico, to promote its growth in Mexico and the Latin American region, as demonstrated by these three new projects.
In particular, he recognized the work of Hector Ibarzabal Guerrero, General Director of PROLOGIS in Mexico, and his team of collaborators, for the promotion of projects and investments that send a message of confidence and certainty to the national and international business community and that have allowed the current state administration to advance in the construction of state-of-the-art industrial parks.
During the meeting between the Governor and PROLOGIS executives, they also reviewed the progress of the company's parks in Cuautitlan Izcalli, Tepotzotlan and Huehuetoca, which were presented in 2021, which will trigger the economy in the north of the Valley of Mexico and are in addition to the three projects that PROLOGIS presented.
The state governor emphasized that, with PROLOGIS' drive and experience, the State of Mexico will continue to attract investments, innovative companies and generate more and better jobs in the state.
It is worth mentioning that four years ago there were 104 industrial complexes in the State of Mexico; today there are 113.
PROLOGIS is an international company, leader in the development and leasing of industrial real estate, which has placed its trust in the State of Mexico for 20 years; it has 39 years of experience and presence in 19 countries.
Source: Cluster Industrial