Four Mexico-made cars featured in KBB's 10 Coolest Cars Under US$ 18,000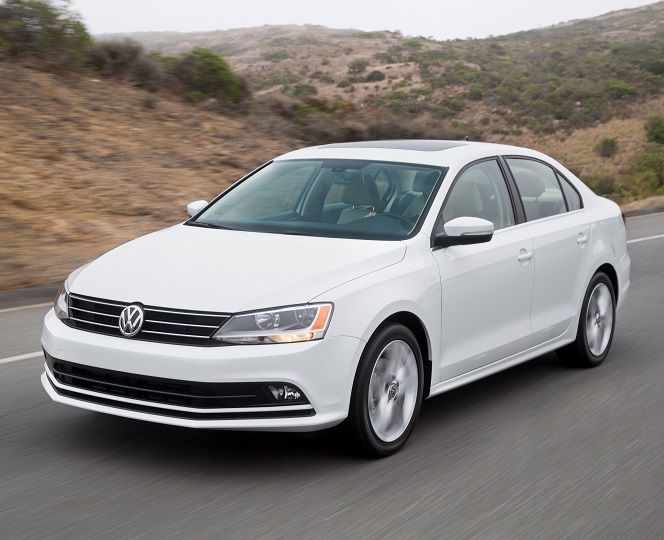 Four Mexico-made cars are featured in Kelley Blue Book's 10 Coolest Cars Under US$ 18,000 of 2016 list. The annual list is the automotive publication's longest running accolade, going back to 2003.
Two longstanding criteria are critical among the deciding factors of what Kelley Blue Book editors freely admit is a very subjective "cool factor", that the vehicle is both fun to drive and fun to own.
Also, each vehicle is available for purchase starting at US$ 18,000 or less, using Kelley Blue Book's exclusive Fair Purchase Price tool as the yardstick.
The number one car on the list is no other than the Mazda3, which the Japanese automaker builds in Salamanca, Guanajuato.
"The all-time champion of this annual list makes its 14th appearance in a row, seated in its familiar perch at the top of the heap. The Mazda3 is widely regarded as the best-looking and most fun-to-drive vehicle in the segment, and we call it one of the coolest compact cars of all time," says KBB in its review.
"The 2017 Mazda3 breaks the mold for compact cars and sets new standards for the segment. Fuel-efficient and a blast to drive, the Mazda3 is a reasonably priced small car filled with high-end features, a handsome interior and offers an advanced set of safety and driver-assist features usually associated with high-end luxury cars. With better handling than a Toyota Corolla and sleeker styling than a VW Golf, the 2017 Mazda3 covers a lot of different bases," added Contributing Editor Joe Tralongo, who gave it a 9.0 out of 10 overall KBB Expert Rating.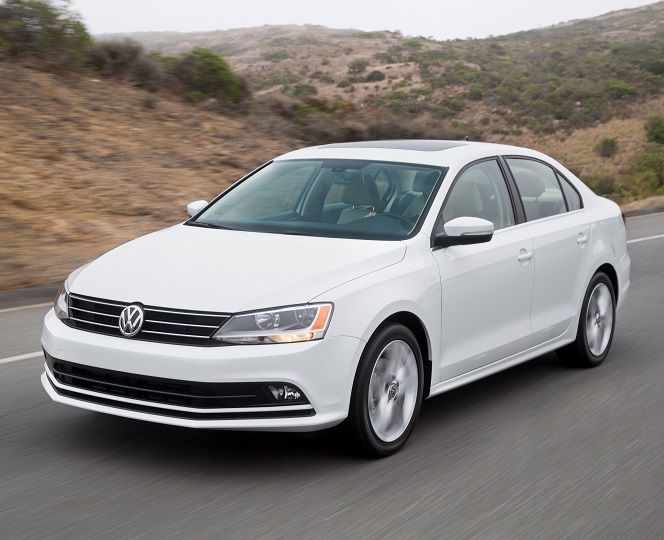 Number six on the list is the Puebla-made 2017 Volkswagen Jetta, which has earned a 5-star overall safety rating from the National Highway Traffic Safety Administration (NHTSA).
"The most affordable European sedan on the market combines the uniquely satisfying driving manners and rich interior sensibilities that help define and distinguish its pricier, luxury-badged brethren," said Jack R. Nerad, executive editorial director and executive market analyst for Kelley Blue Book's KBB.com.
Due to the automaker's emissions-cheating scandal, all 2017 Jettas are now powered by turbocharged 4-cylinder gasoline engines, ranging from a small 1.4-liter in lower models to a potent 210-horsepower 2.0-liter in the performance-oriented Jetta GLI.

Number nine on the list is the Honda Fit, which the Japanese automaker builds in Celaya, a city located also in the central state of Guanajuato.
"Honda's subcompact car is surprisingly fun to drive, but its most impressive acrobatic maneuvers happen inside. In addition to curiously cavernous rear-seat and cargo room, the Fit adds a uniquely flexible rear seat that folds down —or up— to accommodate a wide range of passenger/cargo configurations. If you're going places, bringing things and watching your dollar, the Honda Fit should be an automatic entry on your shopping list," says KBB about the compact hatchback.
"The 2017 Honda Fit is the perfect example of how today's subcompact cars offer a lot more than basic transportation. Of course, it nails the basics: Its so-called Magic Seat makes it easy for owners to maximize cargo space, but still allows for a generous rear seat; the 4-cylinder engine and continuously variable automatic transmission (CVT) guarantee good fuel economy; there are plenty of high-tech options. But it's the light weight, brisk acceleration, sharp steering and nicely balanced suspension that give the 2017 Fit its primary edge over rivals like the Nissan Versa Note, Kia Rio and Hyundai Accent," commented contributor Keith Buglewicz.

Number ten on the list is the Chevrolet Sonic, which GM builds both on Orion Township, Michigan and Ramos Arizpe, Coahuila.
"More than just a repeat entry on our annual collection of budget-friendly cool cars, the Sonic's starting sticker price of US$ 16,020 qualifies it as the most affordable car on the list. Freshly updated for 2017 with new front and rear styling and a variety of feature upgrades, Chevrolet's subcompact car delivers a compelling combination of fun, comfort and tech", says the report.
"Thanks to a freshening for 2017, the new Sonic presents an even better option for younger drivers or commuters on a budget, thanks to the addition of Apple CarPlay and Android Auto smartphone compatibility and available features like built-in Wi-Fi not usually found in a subcompact car. While base models still don't offer power windows, those willing to spend a bit more can find plenty of value in the 2017 Sonic," added contributor Matt Degen.
Kelley Blue Book Fair Purchase Price and Fair Market Range are part of KBB.com's Price Advisor tool, showing what consumers can reasonably expect to pay this week in their area for a new vehicle when purchasing from a dealer.
Factors such as current market conditions, vehicle availability, local demand, and seasonal buying trends all help determine a vehicle's Fair Market Range and Fair Purchase Price.  
MexicoNow
Related News
– Here's how sales of Mexico-made cars ended in May over the US market
– This is how auto sales performed in May over the NAFTA region
– Japanese automakers built 6.5 million cars in NAFTA region over a year
– VW Puebla plant tools up for production of the all-new 2018 Jetta