Qualcomm arrives in Tijuana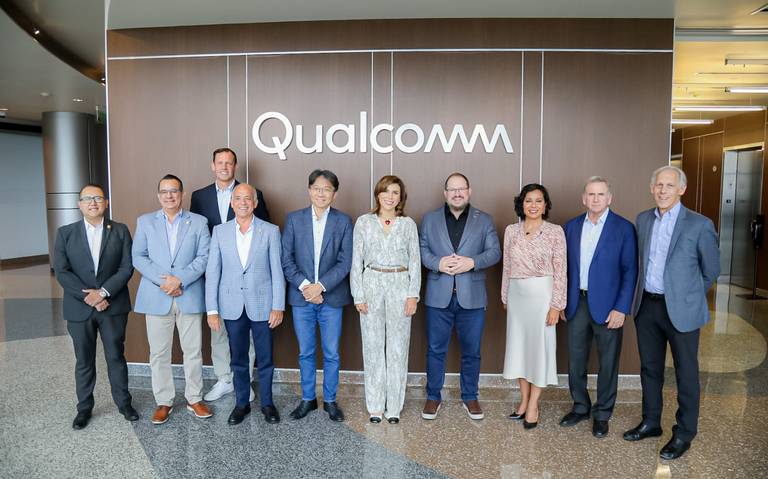 TIJUANA, BC - Semiconductor company Qualcomm will set up a new operation headquarters in the city of Tijuana, Baja California, said the state's governor, Marina del Pilar, who recently held a meeting with the company's CEO, Cristiano Amon.
"We are very pleased to expand Qualcomm Technologies' operations and engineering footprint to Tijuana, Baja California to strengthen our presence and commitment in Mexico. Access to engineering talent in the Baja California region was key to this decision," said Roawen Chen, senior vice president and chief operating and supply chain officer for Qualcomm Inc.
The Baja California state government said the company will have full support to carry out the investment in the border city. It also stressed that projects such as the Otay Mesa II Port of Entry will help pave the way to facilitate the operations of Qualcomm and other companies located in the region.
"These actions will streamline the movement of goods and people, which will facilitate the operations of Qualcomm as well as other companies that are established in Baja California," said the state governor, who pointed out that Qualcomm Technologies will begin operations in Tijuana in the autumn with expectations of growth in the coming years.
Baja California's Secretary of Economy and Innovation, Kurt Ignacio Honold Morales, said the company has been instrumental in the design and development of semiconductors aimed at revolutionising mobile communication, including advanced connectivity, high-performance smart devices. This, under an innovative industrial production scheme.
The San Diego-based wireless technology company is known for making chips. According to company information, Qualcomm's innovations in 5G and AI are the force behind the connected smart edge.
Qualcomm started in 1985 in San Diego. Today, the company has offices spanning 170 locations in more than 30 countries.