Queretaro and the United States strengthen their trade relationship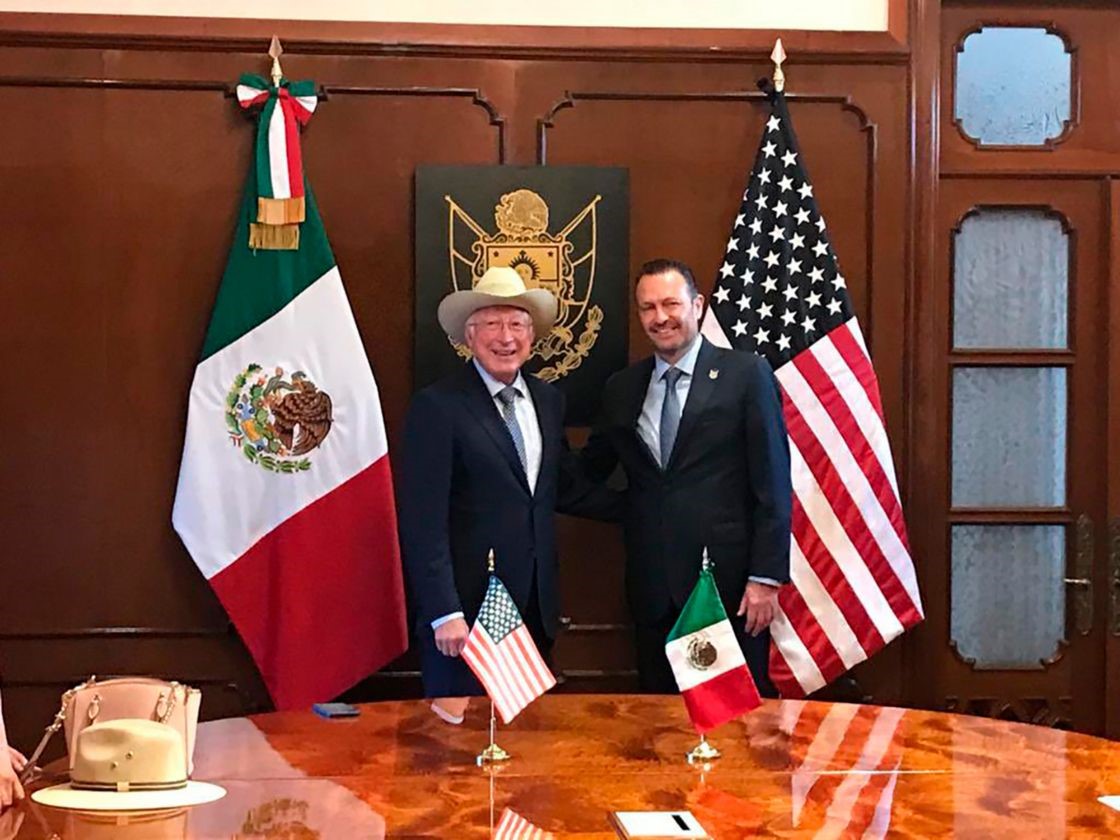 QUERETARO, QRO – Large U.S. companies are interested in investing in Queretaro, said the U.S. ambassador to Mexico, Kenneth Lee Salazar, during a tour of the Mexican state.
"There is great interest from U.S. companies. They want to come here to Queretaro because it is a good place to invest," he stated.
In this context, the United States and Queretaro reaffirmed their commercial and security relationship during a meeting between the diplomat and Governor Mauricio Kuri Gonzalez.
The U.S. ambassador highlighted that during the meeting they discussed the issues that unite both territories, particularly in trade and security matters.
"The relationship between the United States and Mexico, and Queretaro, is forever. Policies come and go, but when one looks at the generations we know that Queretaro and the United States will always be well united, in all issues of energy, climate change," he said.
The diplomat stated that in view of the state's projects to promote the use of clean energies, there are opportunities to work on energy issues.
He also highlighted Queretaro's participation in the aerospace industry, a sector in which, he said, the United States has a great interest.
The U.S. ambassador announced that the state will be supported with resources to support the state administration, as well as in the development of programs to certify penitentiary centers.
"In many issues we will be able to help, resources that will come to Queretaro to support the governor and his cabinet," he added.
Kenneth Lee Salazar appointed diplomat Silvio González as intermediary between the embassy and Querétaro, whose function will be to identify areas of collaboration with the state.
Salazar stated that several plans and studies can be made, but he recalled the important thing is to give results in terms of economy, tourism, attraction of investments, among other points.
Source: El Economista