Queretaro boosts Canadian investment in the state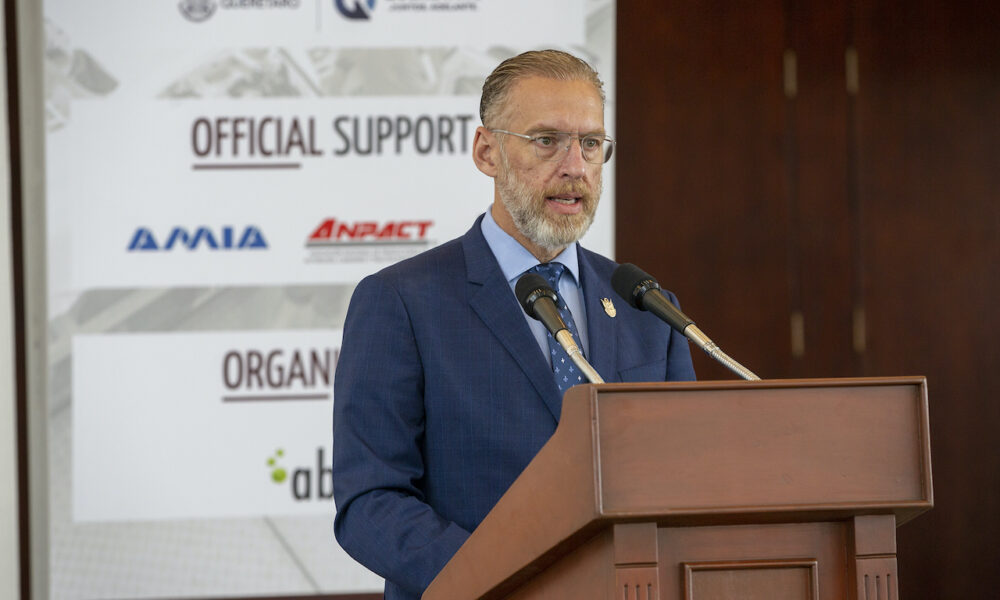 QUERETARO – The head of the Secretariat of Sustainable Development (SEDESU) of Queretaro, Marco Antonio Del Prete Tercero, participated in a networking event with a trade mission of Canadian companies, in an effort to strengthen investment ties between the two countries.
The minister highlighted investment opportunities in the state, specifically in the plastics manufacturing, auto parts, information technology, aerospace and protected agriculture sectors.
"In Queretaro we have trained personnel and the necessary conditions for the growth of companies. In addition, our territory is organized according to its environmental vocations, which makes it an ally for the protected agriculture sector," stated Del Prete Tercero.
The state official also shared data on Canadian investment in Queretaro, revealing that in 2022 capital flows of US$120.9 million were reported, and that from 1999 to 2022 investments of US$2.3 billion have been received.
The meeting was attended by the trade delegate of the Canadian Embassy in Mexico, Luis Ernesto Gonzalez; the president of CanCham Mexico, Enrique Zorrilla; the founder of the company Ranco Nexo and chairman of the Agribusiness Committee of CanCham, Matt Grant, as well as representatives of various Canadian companies.
This trade mission seeks to strengthen economic relations between Mexico and Canada, specifically with the purpose of increasing Canadian investment in Queretaro.