Queretaro is key for Safran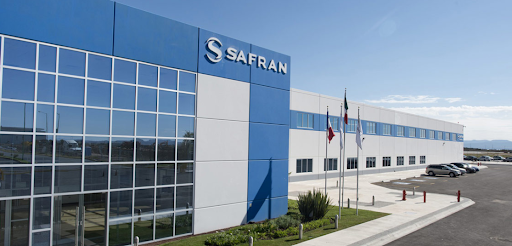 QUERETARO – The state is included in Safran's development plans, an entity where the aerospace company has been operating for 15 years.
During the French company's anniversary, the CEO of Safran Aircraft Engines, Olivier Andriés, said that in January 2022 Queretaro will be the site and maintenance center for the entire American continent, foreseeing a promising future for the aerospace industry and for the company.
"We are going to need all the talents in Mexico and here in Queretaro to achieve and lead us to success," he said.
The governor, Mauricio Kuri Gonzalez, urged the executives to consider the entity in the future of their projects.
Kuri exposed that in the coming months the state is expected to attract investments of more than US$1.3 billion.
"Companies like this is what makes a state great and we have the conviction to continue attracting companies and providing them with the security conditions that distinguish the state," he said.
The minister of Sustainable Development, Marco Antonio Del Prete Tercero, highlighted that Safran is an ally for the state, not only because of the volume of production it generates for the aerospace sector, but also because of its performance in the labor and environmental fields.
Source: El Economista