Queretaro strengthens capabilities of aeronautical companies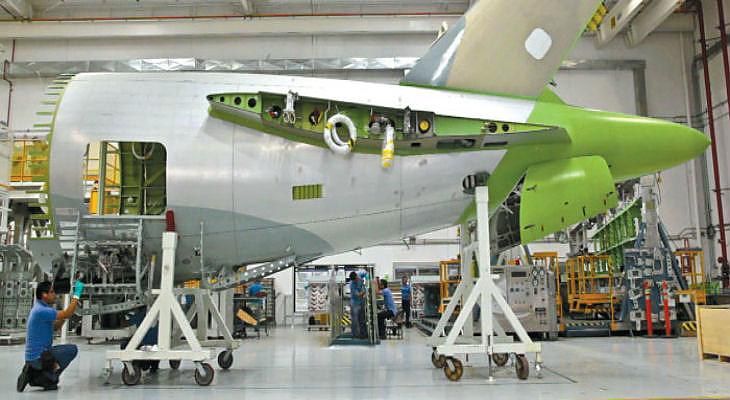 QUERETARO – The Aerocluster of Queretaro, together with the Ministry of Sustainable Development (SEDESU), presented the project "Development and strengthening of capabilities of the aerospace industry cluster and its supply chain in the state to meet the challenges and opportunities of the T-MEC, TIPAT and TLCUEM 2.0".
The purpose of this program is to develop and strengthen the foreign trade capabilities of the Aerocluster companies and their suppliers.
The project consisted of the application of a diagnosis, specialized training to develop export competencies in SMEs and consulting to improve internal processes to comply with the rules of origin, certification and verification of origin.
After the implementation of this project, the participating companies will have the elements to face the challenges, opportunities and vulnerabilities derived from the recent free trade agreements negotiated by Mexico.
During the presentation of the project, the head of SEDESU, Marco Antonio Del Prete Tercero, pointed out that the state focuses on the Manufacturing, Maquiladora and Export Service Industry (IMMEX), because exports for Queretaro are an important source of economic revenue.
In this sense, the official detailed that in the first semester of 2021, US$6.93 billion were exported, while in 2020 there were more than US$1.90 billion in the same period, which represents an increase of 36.2%.
In addition, the secretary highlighted that Queretaro is among the 10 entities in the country that concentrate a greater number of companies that are part of the IMMEX program; likewise, in a period of 10 years, the number of establishments increased by 44.9%, going from 167 in 2007 to 242 in 2020.
The state official explained that during August 2021, INEGI reported 245 establishments with IMMEX program in the entity, which report a total of 107, 103 people employed and more than 21,018 billion hours worked.
Source: Lider Empresarial