Querétaro strengthens ties with Germany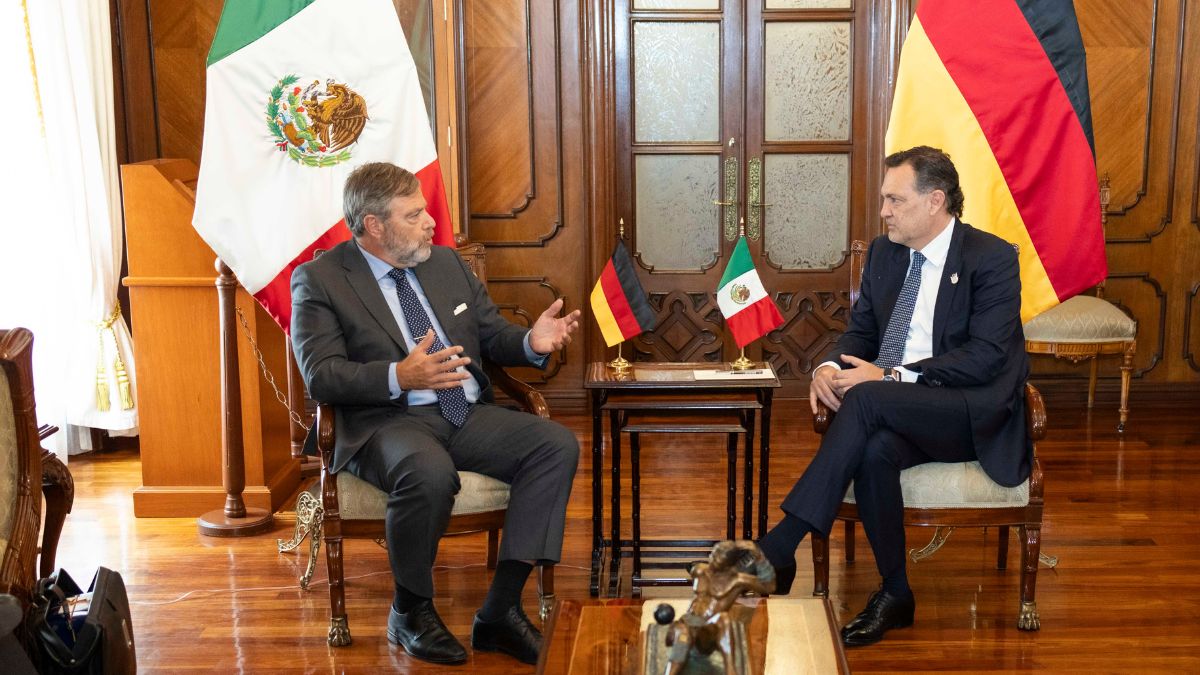 QUERETARO - The governor of Querétaro, Mauricio Kuri González, held a meeting with the German ambassador to Mexico, Wolfgang Dold, with the objective of strengthening the areas of opportunity in terms of attracting investment in the state.
During the meeting, Mauricio Kuri spoke with the European diplomat about his government's commitment to economic development based on clean and sustainable energy, mobility, security, water and energy.
Likewise, in the meeting, it was stated that Germany is Queretaro's second commercial partner, given that for the first quarter of 2023, a German investment of US$68.7 million was registered in the state.
For his part, Ambassador Wolfgang Dold recognized Querétaro as one of the most competitive entities for foreign investment, since 205 companies with German capital are currently established there.
The meeting was attended by the Honorary Consul of Germany in Mexico, Thomas Wagner; the Technical Secretary of the Secretariat of Sustainable Development, Cecilia Bustamante; the Coordinator of International Relations and Government Innovation, Nury Elizabeth González, among others.