Queretaro will be part of FAMEX 2023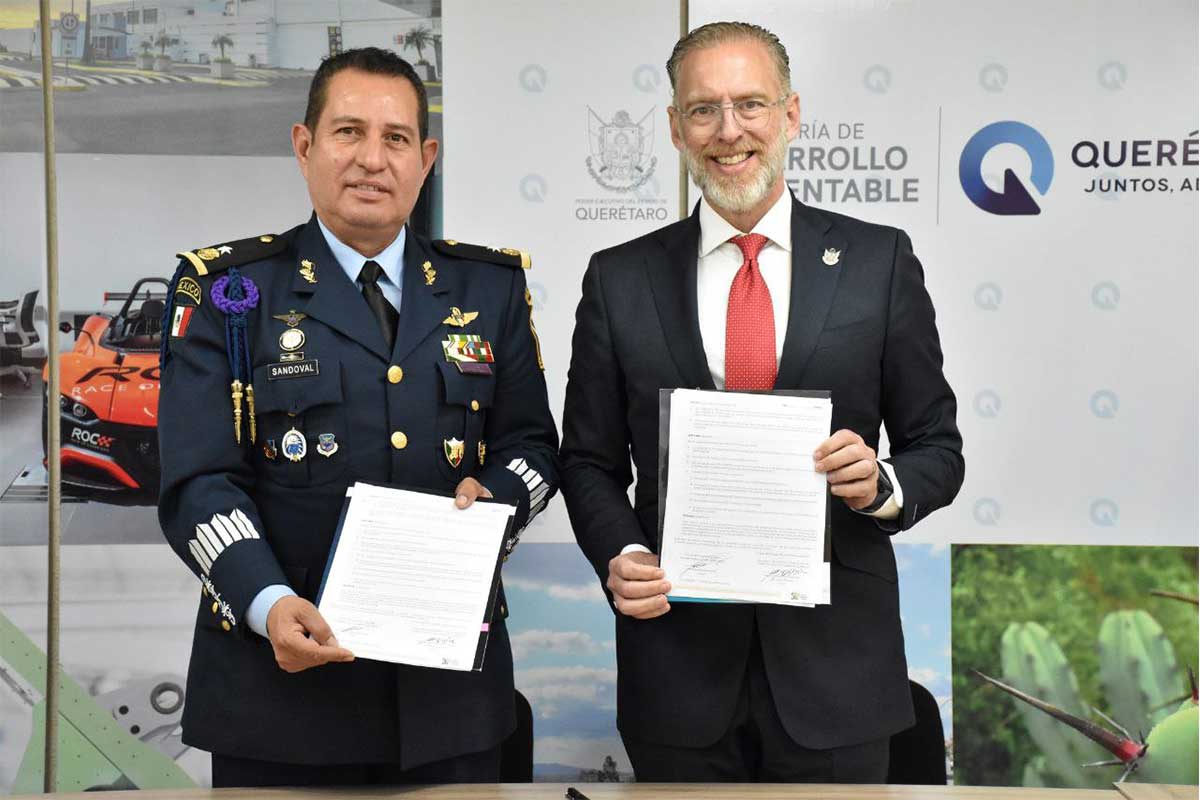 QUERETARO – Queretaro will participate in the Mexico Aerospace Fair (FAMEX) 2023, to be held in April, confirmed the head of the Ministry of Sustainable Development (SEDESU), Marco Antonio Del Prete Tercero.
The official met with General Javier Sandoval Dueñas, president of the organizing committee of the Mexico Aerospace Fair (FAMEX).
At the meeting, Del Prete Tercero and General Sandoval Dueñas signed an agreement establishing the collaboration that the state of Queretaro will have in the Mexico Aerospace Fair, which is the most important in the country.
FAMEX's mission is to establish in Mexico a sustainable space, with prestige and leadership, that generates attraction of direct foreign investment and jobs in the national aeronautical community with the purpose of promoting Mexico's aerospace industry, civil and military aviation, technology and defense products.
FAMEX is a singular event in the world, because it is organized by the Mexican Armed Forces and has activities that make it unique such as the Foreign Investment Seminar, Aerospace Education Forum, Technical Conferences, Aerospace Summit, Migration to the Aeronautical Industry, Aviation Security Meeting, etcetera.